Blog Archives
With E3 right around the corner, and a I am sure a Nintendo Direct will sneak out before than, we should probably discuss this topic before anymore leaks happen.
I will be doing the top 5 character's I want added to smash as well as a few honorable mentions.
#5 Wonder Red (From Wonderful 101)
I recently did a Try Out Thursday a few weeks back for the Wonderful 101. I love this idea and I feel like he is on of the easiest locks for the new roster. 1 big reason is because his move set is easy enough because he is from a fighting game. His final smash could even be his super punch
.
The second reason is due to some hype and rumors of the Wonderful 101 coming to switch. Why not use Smash 5 as a launch pad for advertising the series. There was hype for this game, but due to the Wii U having bad sells not many people got to play this game. Porting it over to the switch just seems like common sense, and featuring the main protagonist seems natural.
#4 A new Pokemon character. (From the Pokemon Series)
This is a fun one to discuss. We could talk forever about which of the over 800 Pokemon will grace the newest roster. I, for one, would love for it to be a sneak peek into Gen 8. Heck, make a stage based off a new city. Another school of thought I've seen is a Gen 7 pokemon. These would be okemons from Sun and Moon. So I am going to give you guys my pick for a Gen 7 Pokemon. I'll go with Tapu Koko for now. There is honestly 5 or so I could put in this spot (maybe an idea for another post?) but for now I'll put Tapu KoKo
He is undoubtly one of the coolest Pokemons from the Alolan region. I am actually not sure how confident I am in this pick solely due to the fact that Pikachu will, without a doubt, be on the official roster.
I have a strange feeling this spot could be a Generation 1 Pokemon. The Kanto hype is real with Gamefreak and I am little worried they are trying to play it safe. What Kanto Pokemon would I give it to? Dragonite, of course.
In my opinion Dragon type has been the defining type for Pokemon (maybe psychic too). Yet, a dragon pokemon has yet to appear on the roster. He seems like a safe bet if they go with with a Kanto pokemon. Another prediction could be that Mewtwo is back without having to jump through the DLC hoop.
#3 Funky Kong (Donkey Kong Series notably Tropical Freeze)
Here's another one like Wonder Red. They just ported Donkey Kong Tropical Freeze to the switch. One of the big add on's is the Funky Mode. He is a really awesome character who just brings good vibes the second he hits the screen. Other than that I don't have a whole lot to say. DK is one of their best selling games, Funky is a great character, and free advertisement. All this seems like a no brainer. Isn't that right Funky
#2 The Champions (From Zelda: Breath of the Wild)
The Champions are from the latest Zelda game. They are really cool characters that all have their own personalities and attitudes. They feel like a call back to the sages from Ocarina of Time. It is kinda hard to imagine all four of them getting in, but I would assume they are popular enough to justify it.
Mipha (The Zora aka the red fish lady) is the character I think who has the hardest chance of getting added as she is healer. However, contrary I could see Link being granted all the champions powers. Mipha's grace could reduce some of the precentage, Revali Gale could be Link's recovery. Durak's Protection could allow Link to reflect projectiles. Urbosa's Fury could be his final smash.
Theres a couple of cool ways I could see them handling the Champions. One way or another, this is the safest of safe bets. They will be in the game whether they are roster characters or assist trophies.
Honorable mentions
Banjo Kazooie (From the Banjo Kazooie series)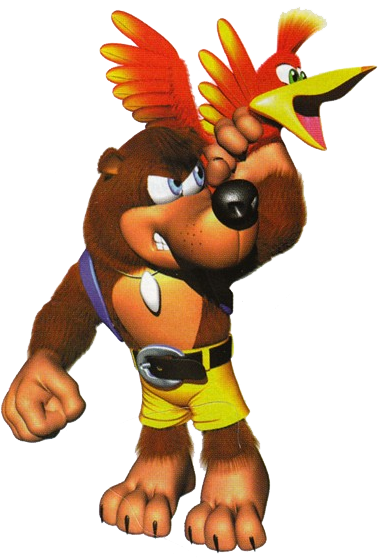 Geno (From Super Mario RPG)


Knuckles (From the Sonic series)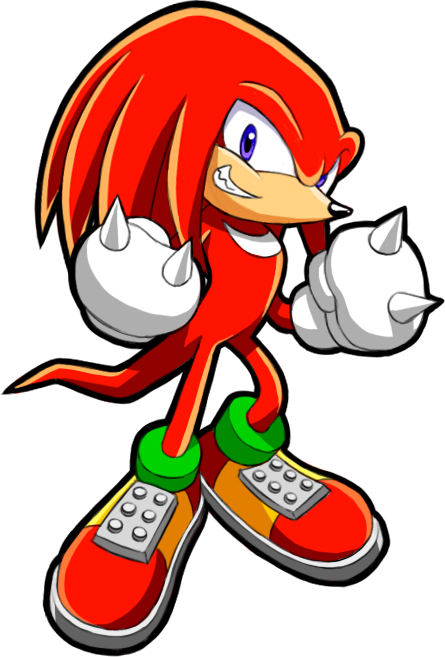 I don't have many memories with these characters. I've never owned any of their games really, but they are all either beloved or high level profile characters that would add charm and increase the wealth of characters on the roster. It seems like with each new Smash fan outcry increases for characters like Geno and Banjo.
#1 Hat Kid

Of course it is Hat Kid. I love her death and A Hat in Time has easily become a top 5 game in my eyes. Her umbrella would be her attack. She has a grapple for her recovery. She can equip badges in the game which gives her access to a scooter, a magnet like field to suck in items, and even the ability to kamehameha (for real). Characters always have alternative colors and costumes and Hat Kid lends herself perfectly to this as well. She has many hats which could serve as alternative costumes. She has the sprint cap which could make her run faster like the bunny hood. She has the brewer's cap which could give her access to a projectile attack. She even has a time stop hat but that might be too powerful. All these hats could also simply be cosmetic in nature instead to simplify things. Either way, I see so much potential for the little Hat Kid that I hope she finds her way on the roster!
So that's my top 5 characters I want added to smash. Who are yours? Let me know down in the comments.
Thanks for reading my post! Have a great day.
More post from me:
Manga Review: My Hero Academia
Games I want on the N64 Mini/Classic
I fell in love with blogging almost a year ago. It was place to talk about anything: Mangas, School, games, you name it.
So why is it I havent made a post in nearly a month?
Multiple reasons.
I've been sick and and unmotivated.
I had this cold back in February and it was not that bad. It keep me bed for long periods of time, because more than I was sick, I was just always tired. I don't sleep right to begin with but I was always woke up before 11am. I can't really say I have since I got this cold. Which makes being productive hard when I sleep for half the day.
2. School work out of nowhere.
If you follow my blog any you know in January I was doing a daily blog(If you didnt check it out than I highly recommend it) and was taking five classes and trying to start working. I was completely fine than. However, somewhere along the line my classes up'd the work out of nowhere and so many test, and written assignments, and discussions were due. I had to drop 2 classes just to even be able to balance all the things I was doing. It sucked.
3. Started a Youtube Channel
I've stated before Youtube was my first love. I started my first channel back in '09 and slowly fell out of it. I went out and bought my first mic and editing software and fired up the dream once more. I started blogging back last summer. This Youtube channel has been in the works since the summer of 13. While the blog was a spur-of-the-moment thing and the youtube channel has been very calculated, I wanted to give equal attention. Sadly, I have not. The blog actually takes a lot of time and money(in some instances). Somewhere along the lines my time shrunk. This also goes hand in hand with motivation. Sometimes recording a youtube video is as easy as hitting record, playing the game, and just talking along with it. The blog, however, I either have to watch an entire anime, read a volume, or what have you, and than plan it out.
4. Decreasing Quality
Maybe the biggest reason. Watching anime, reading manga, playing the games, is not the the hard part. It's the planning the post. I like to be insightful, unbiased, and salt in my own brand of off beat humor. I begun waiting to the last moment and just throwing together material and it got to the point of asking myself "Would I actually read this myself". This has slowed me down greatly. Everything stems from being unmotivated. I get basically no hours at my job, my apartment is up for inspection later this month, I'm in this weird transition period between possibly transferring colleges and moving nearly 6 hours away, and everything kind of has me in a funk. One of the few things making me happy is making videos and my voice has been gone for the better half of a month so I cant even do that.
*Next topic*
As the title suggest, I am going to talk about youtube.
I am currently doing a Pokmeon Golden Age Let's Play. I think it is going to finish up with 8 or 9 videos. I also do unboxings every Saturday. I've already opened two mew collection boxes and will be opening the Celebi box sometime this week! I also will be opening the dual box for Magic the Gathering and the latest structure deck of Yugioh. My top fives will eventually migrate over to the channel as well. I'm working on putting together a let's play of Pokemon Gray Topaz and Zelda: Minish Cap. I'm debating on doing Dragon Ball Z Legacy of Goku 2 and Super Mario 64. Anime and Manga reviews may or may not move over to the channel(They may stay a blog exclusive)
Go Subscribe to Dahubbz on Youtube.
*Last Topic*
A new category. Crunchyroll has a random feature that will assign you a random episode to watch. I want to integrate this into the blog. I will watch episode one of a random anime that crunchyroll spits out at me and give my opinions on it and call this "Random Wednesday". It's just a test run but I'll try it out either this Wednesday or the next so be on the look out!
Hey, guys. It's time for another life update.
So you guys have probably noticed post have slowed down again. Daily Blog is officially being put on hold. Here is why:
In 2009, I started my very first youtube channel. I was 14. I made some good friends. My brother and I were best friends and bonded over making videos and playing games. I had not even started high school yet, and somehow, this was what I was wanting to do with my life. I commonly remember this time period as the second best time period of my life.
My sophomore year of high school I gave YouTube a second try. Me and my friend did improv/sketch comedy. We sent them to all our friends and we had a small following in our home town. Yet again, this was one of the best periods of my life(at the beginning anyway). My senior year, my friend and I could not see eye to eye with what to do with the channel, he eventually realized we should not change our style, but it was too late. I had already lost interest.
My junior year, I returned to my roots and began let's playing again. It had no momentum this time and suddenly, I was having editing problems. The audio and video were out of sync. At first, I tried fixing and working around it. It become too tedious and, coupled with school, just got lost in mud.
In 2013 as a freshman in college, I decided I wanted to return to YouTube. Roughly three years later, I get a chance to return to the website I love.
When I first started out, videos did not have to be 1080, the market was not super over saturated with lets players, and half the people you know and love today either were not around or were not nearly as popular. It was simply a different time.
I've tried. I've lost passwords, interest, and patience. But I'm here this time to see it to the end. So come along with me.
Right now I am let's playing Pokemon: Golden Age for some friends. You should check it. I already have two videos out and I'm hoping to upload frequently. Just search DaHubbz in your YouTube.
For what I am doing for today, I'm going to my local Gamestop. They should have 4 of the Mew Mythical Collection  tcg box. I'm strongly debating on buying all four. If I do, I might do a give away. If you want a more play-by-play and direct approach on this. Follow me on twitter to see what I decide over at Dahubbz.
Manga mondays and all that jazz are still on going so stay tuned for more reviews!
As always, thanks for reading this!
Check back later for more content!