Blog Archives
In many people's eyes, Nintendo has had a quiet year. Not too me. Xenoblade Chronicles, Spongebob Squarepants (A third party game, but still.), Animal Crossing, Pokemon Mystery Dungeon, and now Paper Mario plus a few more games and DLC for Pokemon and Smash Bros. Though between leaks, rumors, and minor announcements, fans have ran with wild ideas of what Nintendo's 2020 could have been.
So, let's take a look at what my most anticipated Nintendo Switch games are. A few disclaimers. I want the games to be based in some reality. What do I mean by that? For example, a lot of people are clamoring for Pikmin Trilogy HD collection. As far as I know, I have not heard any official statements of a Pikmin Trilogy (correct me if I am wrong). However, I feel as if I have heard Miyamoto claim to be working on Pikmin 4.  So, games like Mario Kart 9, the next Pokemon Let's Go, and even Mario Odyssey 2 wont make this list. Those the rules.
#5 No More Heroes- There were two games fighting for this spot. Bayonette 3 and No More Heroes 3 clock in as probably the 2 biggest 3rd Party Games left to come out on the Switch. At the end of the day I've barely played any of their 2 previous installments. Since the N64, Nintendo has struggled to sustain major 3rd party support. As a consumer who wants to see Nintendo snag more of these 3rd Party titles, there is a little bit of an incentive to purchase these titles and help them be profitable. If you just buy 1st party titles, 3rd Party Developers will see no point in putting their games on the Switch. The main reason I am picking No More Heroes 3, for now anyway, is I think I like the Hack and Slash genre a bit more than the bullet hell/Shootemup genre of Bayonette. This could change as the games get closer to their releases.
#4 Pokemon Snap- I would say the ceiling of this game is number 3. I just don't see this game rising above the top 2 spots. Nevertheless, this is a Pokemon title, and I tend to enjoy them no matter what form they take. The game looks beautiful, the environments are breathtaking and finally, the Pokedex has evolved a lot since the OG 151 so it will be nice to see a brand new roster updated with plenty of new Pokemons. However, I feel like the concept of an on rail shooter is a little outdated. I feel like it could be a secondary mode to compliment a small, open-world Pokemon Snap sequel. We aren't there yet. However, if this Pokemon Snap gets a sequel on maybe a Switch Pro, I think it's time to bring the Pokemon Snap series into an open-world adventure snapping Pokemons in the wild.
#3 Ary and the Secret of Seasons- A Hat in Time was an indie game I absolutely fell in love with. I hyped that game up out of the gates and it lived up to the hype. I want to be careful saying Ary and the Secret of Seasons will rival Zelda in the same way A Hat in Time almost tops the Mario Franchise. Still, Ary looks gorgeous, the mechanics are fresh, and it just looks fun. I've already preordered my copy. I cannot wait. I played an hour or so of the demo on steam when the demo was available. Check it out here
#2 Mario HD Remake- Let's be real. This could just as easily be number #1. It was for the longest time, but two things. A. I've been on a Zelda kick recently (Which youll see in an upcoming post/video). B. There's still so many question marks. Are these standard ports? Are any features added like Co-Op? Will they there be physical release or digital only? Will some games be packaged together (64 and Sunshine, Galaxy 1 and 2?). I think the hype could lead to disappointment so I want to keep my expectations grounded in reality. But also, that mystery is what makes the anticipations and expectations such a fun part of the spec season. Let's see how it all plays out.
Here's a few honorable mentions:
Balan Wonderworld: Considering this game has had more shown off for it then most games on this list, it is easy to see how this game could justifiably be a top 3 on this list. However, this was one of the few games Microsoft announced that I am actually looking forward too, I kinda wanted some diversity on this list. Plus, I am an achievement junkie, so if this comes to Gamepass, I'll probably play it that way.
Bayonette 3- As discussed, I want to support the 3rd Party developers. This isnt my favorite style of game by any stretch but I have enjoyed the first few levels of Bayonette 1 that I played.
From here, it would be speculation such as Mario Odyssey 2, a Mario Party Ultimate, or even the Metroid Prime HD Trilogy. So, I'll go ahead and get to #1
#1 Legend of Zelda: Breath of the Wild 2- Oh boy. Nintendo already announced this game what seems like forever ago. Still I don't think this game will get a 2020 release date. But come on, they announced BOTW in what feels like the Gamecube era, so we can wait a little longer. A lot of people see BOTW as a masterpiece. You have to remember, the Switch is arguably the greatest kids console of all time. So many kids are getting to experience Nintendo franchises for the first time with the Switch. I argue that BOTW has touched and influenced people of all ages in the same way Ocarina of Time and A Link to the Past did. However, I personally think BOTW was only scratching the surface. BOTW began it's life span being developed for the Wii U. BOTW 2 was built entirely for the Switch. Not to mention, Nintendo now has had a few years under their belt programming for the console. I think BOTW2 is going to destroy the epic, instaclassic BOTW, and that should sound groundbreaking.
So yes, Nintendo's 2020 could have been colossal, but you got to realize Covid probably didn't help matters. If you are a Switch owner, get excited. Mario Odyssey 2 and the HD remakes, BOTW 2, Metroid Prime 4, and a few other big titles still in the work can go toe to toe with anything Xbox or Playstation are offering.
Want to read my thoughts on the Playstation 5 and Xbox Series X Showcases? Check them out below:
Reacting to the PS5 Announcement Stream!
With E3 right around the corner, and a I am sure a Nintendo Direct will sneak out before than, we should probably discuss this topic before anymore leaks happen.
I will be doing the top 5 character's I want added to smash as well as a few honorable mentions.
#5 Wonder Red (From Wonderful 101)
I recently did a Try Out Thursday a few weeks back for the Wonderful 101. I love this idea and I feel like he is on of the easiest locks for the new roster. 1 big reason is because his move set is easy enough because he is from a fighting game. His final smash could even be his super punch
.
The second reason is due to some hype and rumors of the Wonderful 101 coming to switch. Why not use Smash 5 as a launch pad for advertising the series. There was hype for this game, but due to the Wii U having bad sells not many people got to play this game. Porting it over to the switch just seems like common sense, and featuring the main protagonist seems natural.
#4 A new Pokemon character. (From the Pokemon Series)
This is a fun one to discuss. We could talk forever about which of the over 800 Pokemon will grace the newest roster. I, for one, would love for it to be a sneak peek into Gen 8. Heck, make a stage based off a new city. Another school of thought I've seen is a Gen 7 pokemon. These would be okemons from Sun and Moon. So I am going to give you guys my pick for a Gen 7 Pokemon. I'll go with Tapu Koko for now. There is honestly 5 or so I could put in this spot (maybe an idea for another post?) but for now I'll put Tapu KoKo
He is undoubtly one of the coolest Pokemons from the Alolan region. I am actually not sure how confident I am in this pick solely due to the fact that Pikachu will, without a doubt, be on the official roster.
I have a strange feeling this spot could be a Generation 1 Pokemon. The Kanto hype is real with Gamefreak and I am little worried they are trying to play it safe. What Kanto Pokemon would I give it to? Dragonite, of course.
In my opinion Dragon type has been the defining type for Pokemon (maybe psychic too). Yet, a dragon pokemon has yet to appear on the roster. He seems like a safe bet if they go with with a Kanto pokemon. Another prediction could be that Mewtwo is back without having to jump through the DLC hoop.
#3 Funky Kong (Donkey Kong Series notably Tropical Freeze)
Here's another one like Wonder Red. They just ported Donkey Kong Tropical Freeze to the switch. One of the big add on's is the Funky Mode. He is a really awesome character who just brings good vibes the second he hits the screen. Other than that I don't have a whole lot to say. DK is one of their best selling games, Funky is a great character, and free advertisement. All this seems like a no brainer. Isn't that right Funky
#2 The Champions (From Zelda: Breath of the Wild)
The Champions are from the latest Zelda game. They are really cool characters that all have their own personalities and attitudes. They feel like a call back to the sages from Ocarina of Time. It is kinda hard to imagine all four of them getting in, but I would assume they are popular enough to justify it.
Mipha (The Zora aka the red fish lady) is the character I think who has the hardest chance of getting added as she is healer. However, contrary I could see Link being granted all the champions powers. Mipha's grace could reduce some of the precentage, Revali Gale could be Link's recovery. Durak's Protection could allow Link to reflect projectiles. Urbosa's Fury could be his final smash.
Theres a couple of cool ways I could see them handling the Champions. One way or another, this is the safest of safe bets. They will be in the game whether they are roster characters or assist trophies.
Honorable mentions
Banjo Kazooie (From the Banjo Kazooie series)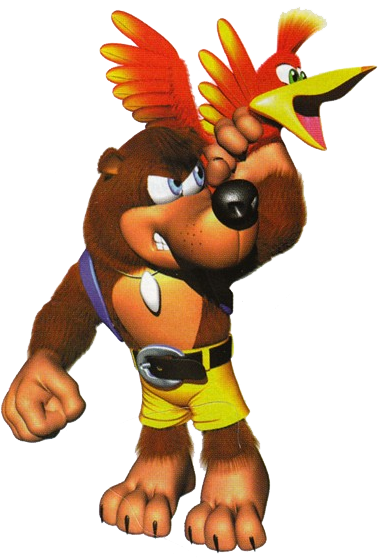 Geno (From Super Mario RPG)


Knuckles (From the Sonic series)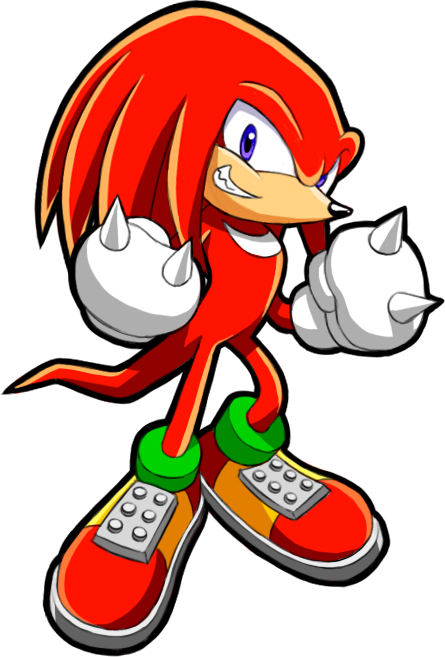 I don't have many memories with these characters. I've never owned any of their games really, but they are all either beloved or high level profile characters that would add charm and increase the wealth of characters on the roster. It seems like with each new Smash fan outcry increases for characters like Geno and Banjo.
#1 Hat Kid

Of course it is Hat Kid. I love her death and A Hat in Time has easily become a top 5 game in my eyes. Her umbrella would be her attack. She has a grapple for her recovery. She can equip badges in the game which gives her access to a scooter, a magnet like field to suck in items, and even the ability to kamehameha (for real). Characters always have alternative colors and costumes and Hat Kid lends herself perfectly to this as well. She has many hats which could serve as alternative costumes. She has the sprint cap which could make her run faster like the bunny hood. She has the brewer's cap which could give her access to a projectile attack. She even has a time stop hat but that might be too powerful. All these hats could also simply be cosmetic in nature instead to simplify things. Either way, I see so much potential for the little Hat Kid that I hope she finds her way on the roster!
So that's my top 5 characters I want added to smash. Who are yours? Let me know down in the comments.
Thanks for reading my post! Have a great day.
More post from me:
Manga Review: My Hero Academia
Games I want on the N64 Mini/Classic