Monthly Archives:
May 2018
With E3 right around the corner, and a I am sure a Nintendo Direct will sneak out before than, we should probably discuss this topic before anymore leaks happen.
I will be doing the top 5 character's I want added to smash as well as a few honorable mentions.
#5 Wonder Red (From Wonderful 101)
I recently did a Try Out Thursday a few weeks back for the Wonderful 101. I love this idea and I feel like he is on of the easiest locks for the new roster. 1 big reason is because his move set is easy enough because he is from a fighting game. His final smash could even be his super punch
.
The second reason is due to some hype and rumors of the Wonderful 101 coming to switch. Why not use Smash 5 as a launch pad for advertising the series. There was hype for this game, but due to the Wii U having bad sells not many people got to play this game. Porting it over to the switch just seems like common sense, and featuring the main protagonist seems natural.
#4 A new Pokemon character. (From the Pokemon Series)
This is a fun one to discuss. We could talk forever about which of the over 800 Pokemon will grace the newest roster. I, for one, would love for it to be a sneak peek into Gen 8. Heck, make a stage based off a new city. Another school of thought I've seen is a Gen 7 pokemon. These would be okemons from Sun and Moon. So I am going to give you guys my pick for a Gen 7 Pokemon. I'll go with Tapu Koko for now. There is honestly 5 or so I could put in this spot (maybe an idea for another post?) but for now I'll put Tapu KoKo
He is undoubtly one of the coolest Pokemons from the Alolan region. I am actually not sure how confident I am in this pick solely due to the fact that Pikachu will, without a doubt, be on the official roster.
I have a strange feeling this spot could be a Generation 1 Pokemon. The Kanto hype is real with Gamefreak and I am little worried they are trying to play it safe. What Kanto Pokemon would I give it to? Dragonite, of course.
In my opinion Dragon type has been the defining type for Pokemon (maybe psychic too). Yet, a dragon pokemon has yet to appear on the roster. He seems like a safe bet if they go with with a Kanto pokemon. Another prediction could be that Mewtwo is back without having to jump through the DLC hoop.
#3 Funky Kong (Donkey Kong Series notably Tropical Freeze)
Here's another one like Wonder Red. They just ported Donkey Kong Tropical Freeze to the switch. One of the big add on's is the Funky Mode. He is a really awesome character who just brings good vibes the second he hits the screen. Other than that I don't have a whole lot to say. DK is one of their best selling games, Funky is a great character, and free advertisement. All this seems like a no brainer. Isn't that right Funky
#2 The Champions (From Zelda: Breath of the Wild)
The Champions are from the latest Zelda game. They are really cool characters that all have their own personalities and attitudes. They feel like a call back to the sages from Ocarina of Time. It is kinda hard to imagine all four of them getting in, but I would assume they are popular enough to justify it.
Mipha (The Zora aka the red fish lady) is the character I think who has the hardest chance of getting added as she is healer. However, contrary I could see Link being granted all the champions powers. Mipha's grace could reduce some of the precentage, Revali Gale could be Link's recovery. Durak's Protection could allow Link to reflect projectiles. Urbosa's Fury could be his final smash.
Theres a couple of cool ways I could see them handling the Champions. One way or another, this is the safest of safe bets. They will be in the game whether they are roster characters or assist trophies.
Honorable mentions
Banjo Kazooie (From the Banjo Kazooie series)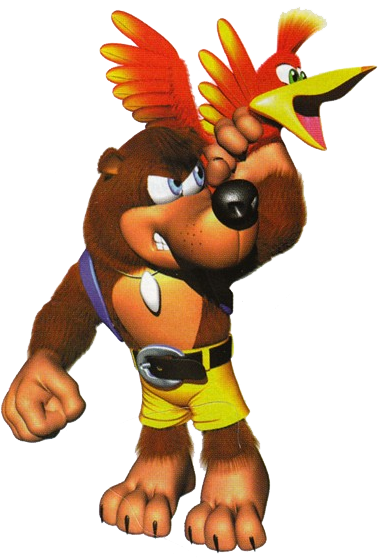 Geno (From Super Mario RPG)


Knuckles (From the Sonic series)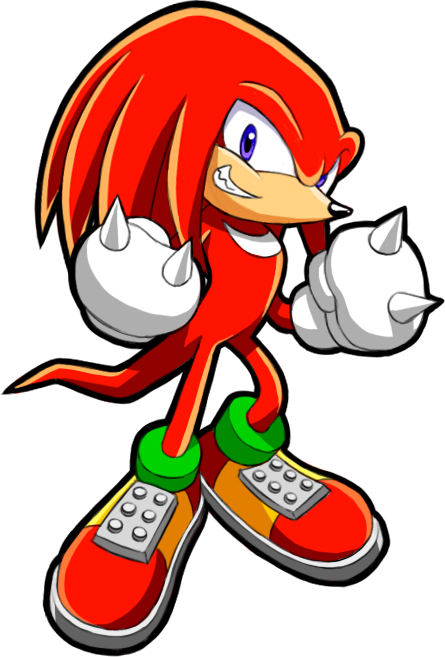 I don't have many memories with these characters. I've never owned any of their games really, but they are all either beloved or high level profile characters that would add charm and increase the wealth of characters on the roster. It seems like with each new Smash fan outcry increases for characters like Geno and Banjo.
#1 Hat Kid

Of course it is Hat Kid. I love her death and A Hat in Time has easily become a top 5 game in my eyes. Her umbrella would be her attack. She has a grapple for her recovery. She can equip badges in the game which gives her access to a scooter, a magnet like field to suck in items, and even the ability to kamehameha (for real). Characters always have alternative colors and costumes and Hat Kid lends herself perfectly to this as well. She has many hats which could serve as alternative costumes. She has the sprint cap which could make her run faster like the bunny hood. She has the brewer's cap which could give her access to a projectile attack. She even has a time stop hat but that might be too powerful. All these hats could also simply be cosmetic in nature instead to simplify things. Either way, I see so much potential for the little Hat Kid that I hope she finds her way on the roster!
So that's my top 5 characters I want added to smash. Who are yours? Let me know down in the comments.
Thanks for reading my post! Have a great day.
More post from me:
Manga Review: My Hero Academia
Games I want on the N64 Mini/Classic
Oh, boy. One of the mangas I was most hyped to get into and now it is here. Did it live up to my hype? Lets find out!
My Hero Academia was created by Kohei Horikoshi and distributed through Shonen Jump Comics.
Spoilers: Considering this is just Volume 1, not really.
Plot- In this version of the world, humans are born in a similar fashion to X-men. Kids have quirks which is the equivalent of super powers. Our main character, Izuku Midoriya, is quirkless. This obviously adds to his charm. He eventually inherits a very powerful quirk All For One (Which summons the dude in the cover. The one in the costume). From here, He joins the academy for super heroes.
Characters– Here's the thing, I like all the characters. Its hard to go into depth since the manga introduces about 6 real players, but we do not dive into a lot of them. The two characters we delve into are Izuku Midoriya and  Toshinori Yagi. Izuku is our main character (The other dude on the cover.). He has two defining moments. The first one is when he sacrifices time (to get points for his exam) to save Ochako Uraraka (another likable character). The other moment is when he stands up to Katsuki Bakugo (the school bully). These two scenes  will make you root for Izuku throughout the manga. Toshinori on the other hand chooses to keep his identity relatively private. He is the former All Might (*reminder* that's the name of the buff dude). He is reaching his limits as All-Might takes a toll on the body. He sees potential in Izuku and passes the All For One quirk down to Izuku.
The World– Again think X-men in Japan. It is a great idea. However, I don't know how much of the world will be explored as the story centers around the academy. However, it definitely has potential with all the super heroes and villains running around.
Recap-
Action: You'd probably be surprised to find that there isn't that much action. There are a few intense fightscenes, but right now it has been more of a "prove yourself" through trail-like events.
Romance– Izuku and Ochako have some potential flames, but nothing has really happened yet.
Plot- The plot has been engaging so far.
Characters– A+. All pretty good.
The World- Like a lot of Vol 1 reviews, it has not been flushed out yet.
Humor- Solid A.
Verdict– A near perfect introduction Manga. It showcases the potential for interesting characters, sly humor, possible love subplots, and intense action scenes. It serves as a great origin manga.
Score- 9 out of 10. Not too many bad things to say. It is not action in every panel, but it does offer a good bit of substance for a Shonen Jump. It does fall into the formulated "no one believes in you, grind, get stronger, become powerful" sequencing that has defined the genre since before I was born. If you can look past it being cliche at times, it is a great take on the genre and worth the read
Thank you for reading my review! Follow me here for more reviews as I will be reviewing Tokyo Ghoul soon and even revisiting Seven Deadly Sins with the second volume. I also do other reviews such as Anime and Video games as well as Top 5's and discussion post! You can also subscribe to my Youtube channel here and follow me on Twitter here
More reading here:
ReLife Volume 1 Review
Games I want on the N64 Mini/Classic!
Now, we are a little behind on the speculative list, but since nothing is officially official I figured we could dive in and try to form a list of awesome N64 games.
DK 64 and Diddy Kong Racing are titles I've heard tossed around, so I am assuming there is no copyright issues here. Still, I am going to leave them off my list for the time being.
So, let's get this list underway:

The Easy Ones:
Super Mario 64
LoZ: Orarina of Time
LoZ: Majora's Mask
Paper Mario
Star Fox
Super Smash Brothers
Pilot Wings 64 (Or Wave Racer 64)
Mario Kart 64

In my opinion, these are the easy ones. Obviously, if you included Rare titles Golden Eye, Conker, and Banjo Kazooie would probably be auto includes as well. Super Mario 64, Oracina of Time, and Major's Mask are the easiest includes in this list. The N64 is notorious for it's lack of RPGs, so in my opinion Paper Mario has to be an auto include (the others being Ogre Battle and Quest 64). Rounding out our auto includes are some multiplayer games. Pilot Wings 64  was a launch title for the system, though I have never played it. Mario Kart 64 and Smash 64 are some of the best multiplayer experiences you will find on the console.
Tier 2
These games are good and I enjoy them. i am sure a few of these games will make the official list, if not all.
F-Zero X
Kirby 64
Mario Party 2
Mario Tennis
Yoshi's Story
Pokemon Stadium 1 or 2 (Or both!)

This rounds out my Tier 2. I think there is high chance for Yoshi's Story, Kirby 64, and F-Zero. I will admit I never played F-Zero, I very much enjoyed Kirby 64 and Yoshi's Story even to this day. Mario Party 2 is my favorite in the series and would get my nod (though I assume any of the 3 are up for grabs). Now, I put Mario Tennis on here as a placeholder. I never played the N64 Mario Sports games. I do have a feeling we will get one though (but I could also see this slot getting left off the official list).
Third Party Games/Racing Games/Wrestling Games
I grew up with a positive perspective on the N64, but if there is one thing I have heard is that the N64's tiny library was bogged down by the abundance of racing and wrestling games and the lack of  3rd party games. Let's take a look at what they have to offer.
Turok
Cruis'n USA/Beetle Adventure Racing (Or insert your favorite race game here)
WCW/mWo Revenge
Star Wars
NBA Hangtime

You could argue if a sports game will finally make it on a classic console, the N64's library might be just small enough that we see one. The bigger question is will it be a Mario or traditional sports title. People still rave about the memories of playing 4 player wrestling games. My brother, my 2 cousins, and myself played WCW/mWo Revenge so that's why it is slotted in this spot. Honestly, I really only played Mario Kart and Diddy Kong Racing. I did however play Cruis'n USA some so that is why it makes my list. Rounding out my sports title is NBA Hangtime as we put many hours into its unique style of basketball. We will probably miss out on Golden Eye so I am throwing Turok in this slot. My dad also played through all the Turok games when I was kid, so of course we got a soft spot.
Hidden Gems or Sleeeper Picks?
My faith in these picks are little, but it would be cool to see some or even 1. However, I am not holding my breath.
Rayman 2
Mischief Maker
Glover
Harvest Moon 64
Body Harvest
Bomberman 64
Blast Corp
Mystical Ninja Starring Goemon
Space Station Silicon Valley

I think the only game that stands a chance is Harvest Moon 64. The game I spent the most time with is Glover. It was frustrating, but it was different. Sadly, I never really got to play most of these games which is why I would love for a few to sneak in like Space Station or Mystic Ninja. A closing thought on sleeper picks, I thought about including expensive games such as Clay Fighters or Bomberman 64, but I am not sure it will happen (or if even should happen).
So before we give our official list I should talk about Pokemon Snap. I guess in hindsight I'd throw it in Tier 2, but I just cannot figure out what category I want it in. Now let's narrow this list down.
Super Mario 64
LoZ: Orarina of Time
LoZ: Majora's Mask
Paper Mario
Star Fox
Super Smash Brothers
Pilot Wings 64 (Or Wave Racer 64)
Mario Kart 64
F-Zero X
Yoshi's Story
Kirby 64
Pokemon Stadium
Pokemon Stadium 2
Pokemon Snap
Mario Tennis
Turok
Cruis'n USA
WCW/mWo Revenge
Star Wars
Harvest Moon 64
Wow, that's 20 games. Clearly, some are going to get left off. I think Nintendo will find a balance between games of nostalgia and games that are actually great. Some of these games are interchangeable but I picked the ones I remembered the most fondly.  Yet again, WCW could be any wrestling Game. If we get DK and Diddy Kong Racing, than I think you probably take off Cruis'n USA and either WCW or Star Wars. Maybe.
Let me know what you guys think. I don't think we have a lot of room for non-Nintendo titles but I think 1 or 2 could make it on the list. Anyway, comment which games you want to see or how many games you think will be on the N64 Classic.
Thank you for reading! Have a great day!