Category Archives:
Top Five
Today, we will be diving into changes and additions made between the first 2 generations of Pokemon. This list is of my opinions and Id love to hear what you guys think are the best additions.
HM New Pokeballs. The Gen 2 Pokeballs have been the focal point of a past blog post. They are coming in as an Honorable Mention because, at the end of the day, they sadly were not that great. I watched a video discussing how half of these Pokeballs did not alter the catch rate like they claimed. Despite not living up to their hype, it was still Gamefreak flexing some creative muscles and trying to add some depth to a simple concept like the Pokeball. I still to this day have fond memories of this addition from the days of the anime.
#5 Making Legendary Pokemons apart of the story- Do not get me wrong, Mewtwo is awesome and is still the Macdaddy of legendary Pokemons. However, he is barely mentioned at all through the main story. In Gen 2, Suicune, Ho-oh, Lugia, and even Celebi come up in dialogue quite often. Ecruteak City is one of the more memorable towns in all of the Pokemon regions due to it being a big central location of the story. While I think legendaries did not hit their stride unto Hoenn, Gen 2 set a precedent for making the legendary Pokemon more of point to the story.
#4 Rematches- The deeper I get into this, the more I realize a "Features Generation 3 expanded on" is going to be an easy blog. Rematches were sorely missing from Generation 1. The reason this is a big deal is because it limited experience and money the player could earn. Beating other trainers dishes out the most experience and cash flow. Generation 2 introduced rematches. Thanks to the Pokegear, the player could receive random phone calls from trainers they have beaten in the past.
#3  Held Items- Pokemons holding items seems like a concept as old as the game itself. However, this feature was an addition added in Johto. They showcased this by having your starter hold a berry. Which was a nice touch in the early stages of the game. But this is not even the best example nor does it illustrate the role items have had. From using the experience share to help aid you in leveling up, to the choice items (scarf, band, sash). Later generations have even added Mega Stones, Z moves, and evolites. Needless to say, held items have become such a crucial part of the game.
#2 Genders- This extends to pokemons and trainers. In the Kanto days there was just one trainer Red. Also pokemons were genderless. In Generation 2 the world was introduced to a female trainer. While I am a Male Pokemon trainer, it would be foolish to not recognize the growing number of female trainers playing this awesome game. It's only natural Pokemon would evolve to the point where we had female trainers represented in the game. Still, good on you Gamefreak for making this simple but much needed addition. As for pokemon's gender, well we will get to that in the next point.

#1 Breeding- Breeding is and was the definition of a game changer! It introduced baby forms (Pichu, Magby, Elekid to name a few). Which was really it's claim to fame in Gen 2. When later games added natures, evs, and ivs, breeding became paramount. It was at the forefront of any serious competitive team. Generation 2 also saw egg moves become a part of the game thanks to breeding. Some Pokemons could only learn a move by having that move passed down from the parent Pokemon. With different egg groups, exclusive egg moves, competitive breeding for perfect ivs and nature, and the introduction of baby Pokemons, I would have to give Breeding the number 1 spot on Top changes and additions from Gen 1 to 2!
Thanks for reading everybody!
Have a great day!
With E3 right around the corner, and a I am sure a Nintendo Direct will sneak out before than, we should probably discuss this topic before anymore leaks happen.
I will be doing the top 5 character's I want added to smash as well as a few honorable mentions.
#5 Wonder Red (From Wonderful 101)
I recently did a Try Out Thursday a few weeks back for the Wonderful 101. I love this idea and I feel like he is on of the easiest locks for the new roster. 1 big reason is because his move set is easy enough because he is from a fighting game. His final smash could even be his super punch
.
The second reason is due to some hype and rumors of the Wonderful 101 coming to switch. Why not use Smash 5 as a launch pad for advertising the series. There was hype for this game, but due to the Wii U having bad sells not many people got to play this game. Porting it over to the switch just seems like common sense, and featuring the main protagonist seems natural.
#4 A new Pokemon character. (From the Pokemon Series)
This is a fun one to discuss. We could talk forever about which of the over 800 Pokemon will grace the newest roster. I, for one, would love for it to be a sneak peek into Gen 8. Heck, make a stage based off a new city. Another school of thought I've seen is a Gen 7 pokemon. These would be okemons from Sun and Moon. So I am going to give you guys my pick for a Gen 7 Pokemon. I'll go with Tapu Koko for now. There is honestly 5 or so I could put in this spot (maybe an idea for another post?) but for now I'll put Tapu KoKo
He is undoubtly one of the coolest Pokemons from the Alolan region. I am actually not sure how confident I am in this pick solely due to the fact that Pikachu will, without a doubt, be on the official roster.
I have a strange feeling this spot could be a Generation 1 Pokemon. The Kanto hype is real with Gamefreak and I am little worried they are trying to play it safe. What Kanto Pokemon would I give it to? Dragonite, of course.
In my opinion Dragon type has been the defining type for Pokemon (maybe psychic too). Yet, a dragon pokemon has yet to appear on the roster. He seems like a safe bet if they go with with a Kanto pokemon. Another prediction could be that Mewtwo is back without having to jump through the DLC hoop.
#3 Funky Kong (Donkey Kong Series notably Tropical Freeze)
Here's another one like Wonder Red. They just ported Donkey Kong Tropical Freeze to the switch. One of the big add on's is the Funky Mode. He is a really awesome character who just brings good vibes the second he hits the screen. Other than that I don't have a whole lot to say. DK is one of their best selling games, Funky is a great character, and free advertisement. All this seems like a no brainer. Isn't that right Funky
#2 The Champions (From Zelda: Breath of the Wild)
The Champions are from the latest Zelda game. They are really cool characters that all have their own personalities and attitudes. They feel like a call back to the sages from Ocarina of Time. It is kinda hard to imagine all four of them getting in, but I would assume they are popular enough to justify it.
Mipha (The Zora aka the red fish lady) is the character I think who has the hardest chance of getting added as she is healer. However, contrary I could see Link being granted all the champions powers. Mipha's grace could reduce some of the precentage, Revali Gale could be Link's recovery. Durak's Protection could allow Link to reflect projectiles. Urbosa's Fury could be his final smash.
Theres a couple of cool ways I could see them handling the Champions. One way or another, this is the safest of safe bets. They will be in the game whether they are roster characters or assist trophies.
Honorable mentions
Banjo Kazooie (From the Banjo Kazooie series)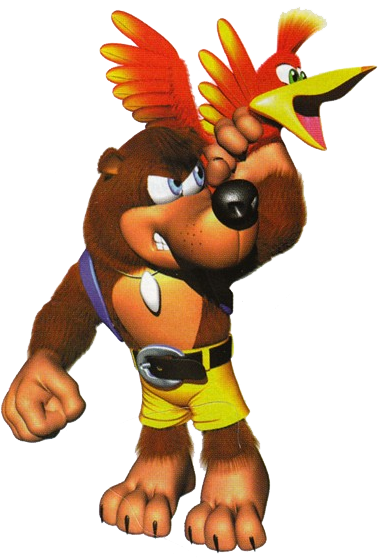 Geno (From Super Mario RPG)


Knuckles (From the Sonic series)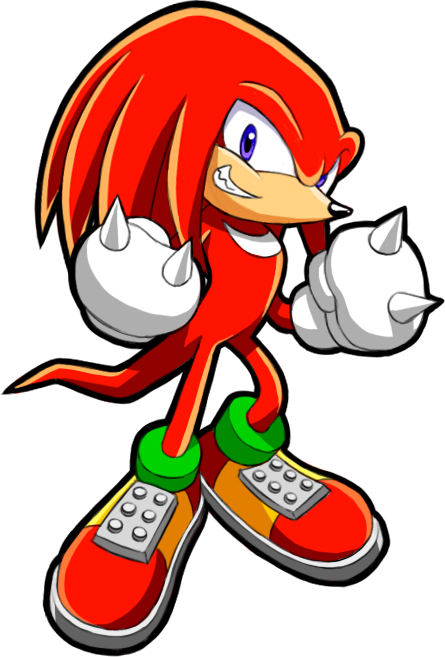 I don't have many memories with these characters. I've never owned any of their games really, but they are all either beloved or high level profile characters that would add charm and increase the wealth of characters on the roster. It seems like with each new Smash fan outcry increases for characters like Geno and Banjo.
#1 Hat Kid

Of course it is Hat Kid. I love her death and A Hat in Time has easily become a top 5 game in my eyes. Her umbrella would be her attack. She has a grapple for her recovery. She can equip badges in the game which gives her access to a scooter, a magnet like field to suck in items, and even the ability to kamehameha (for real). Characters always have alternative colors and costumes and Hat Kid lends herself perfectly to this as well. She has many hats which could serve as alternative costumes. She has the sprint cap which could make her run faster like the bunny hood. She has the brewer's cap which could give her access to a projectile attack. She even has a time stop hat but that might be too powerful. All these hats could also simply be cosmetic in nature instead to simplify things. Either way, I see so much potential for the little Hat Kid that I hope she finds her way on the roster!
So that's my top 5 characters I want added to smash. Who are yours? Let me know down in the comments.
Thanks for reading my post! Have a great day.
More post from me:
Manga Review: My Hero Academia
Games I want on the N64 Mini/Classic
Top 5 are backs! And today we have a good one too.
Im currently playing through Pokemon Leaf Green. In the original generation (Kanto) there were 151 Pokemons (including Mew). With that in mind, for one reason or another, I've never owned all 151. Today, we're going to look at some Pokemons I've never owned. Specifically, Red, Blue, and Yellow, as Fire Red and Leaf Green changed some things.
Lets get into the list:
#5 Flareon.

I had a tough time picking between Flareon and Jolteon. Honestly, this could include almost any electric type and any fire type. Their move pool was so shallow and they didnt learn good moves until it was basically too late. Using Flareon for example, it learned Ember at 31, Fire Spin at 44, and Flamethrower at 54? 54! That's crazy. And the Pokemon Competitive scene (Which I wasn't apart of at the time) had different rules. I cannot possibly see Flareon as being anywhere good enough for competitive standards at the time. But this trend of learning your best move in your 50's was a common theme, and problem for that matter, for a lot of Pokemons. The problem may exist for many different types, but for me, Fire was the Poster Poke for getting messed over by this trend. Lets look at some of the other options:
Magmar is another fire Pokemon I love but the movepool problem plagued him. He learns Ember, Fire Punch, and Flamethrower. He learns Flamethrower at lv 55. It's just too big of a problem.
While these problem specifically apply to competitive use, it also impacted my decision playing through the old games.
#4 Pinsir-

So, bug is argubly one of three favorite types, however they definitely got the short end of the stick in gen 1. Just wait until you hear this. There was only 4 bug moves! Let's compare that to the others:
Flying: 7
Water: 9
Fire: 5
Normal: over 70!
Grass: 10
Electric: 5
Ghost: 3
Psychic: 15
Dragon: 1!
Fighting: 9
Ground: 6
Rock: 2
Ice: 6
Poison: 8
So, as you can see, Bug was not hit the hardest (That would be Dragon and Ghost), but its moves just did it no favors. I personally think Bug had 3 of the coolest Pokemons from Gen 1 in Pinsir, Scyther, and Beedrill. But they are almost unusable. If youre curious, the 4 bug moves are: Leech Life, String Shot, Pin Missile, and Twineedle. Despite looking awesome, I just never bothered to use one. On top of all that. Pinsir is a Blue exclusive. I never played Blue that much.
#3 Dragonite
Where to begin? It has the shallowest of shallow movepools. It's only STAB move has a set damage of 40. It doesn't even learn Hyper Beam until level 60. It's just meh. Not to mention, getting Dragonite is a hassle. Dratini can be found in the safari zone. I believe it can be bought at the game corner, but I never really bothered with it. Now, Dragonite is one of my favorite Pokes from Kanto (As I love the design). I even voted for it in my Top 5 Pokemons that should be added to Pokken. Outrage would be added in Gen 2 along with a few few other moves. So that's good and all.
#2 Horsea
I love Horsea. Unofficially she is my 2nd favorite Pokemon in Gen 1. Sadly for her, my favorite is Squirtle. I just never needed a second water type. Honestly, I'd probably be more inclined to pick Staryu anyway for obvious reasons. But I loved Misty's Horsea in the anime. She is very precious. I do not know if I'll ever use her in Kanto. Seadra's best move is Hydro Pump. A powerful move with just 80 accuracy. Now, being a water Pokemon it does have access to Surf. TMs give it the availability of Skull Bash, Blizzard, and Hyper Beam.  I do not know if Ill ever use Horsea as I use Squirtle in almost every Gen 1 adventure. And yet again, Staryu would still exist. But hey, maybe for fun one day.
Honorable Mention- Any of the trade evolutions (Machamp, Alakazam, Gengar, Golem), Weezing/Arbok, Fossil Pokemon (Omastar, Kabutops, Aerodactyle)
#1 Kangaskhan
This spot could go to most Normal Pokemon (Snorlax, Chansey, Clefable) and any safari Pokemon (Tauros, Chansey, Etc). It was hard to narrow down, but I ultimately settled on Kangaskhan. Her design is really fierce and the joey is sweet and would go on to be a big part of her Mega Evolution. Her movepool is amazing as she learns bite, Mega Punch and Dizzy Punch. Tms open her up to moves like Body Slam, Double Edge, Take Down, Mega Kick, Submission, Earthquake, and Rock Slide. She even learns Thunder and Blizzard but her special is not anything to write home about. I dont really remember if the anime highlighted her or not as it seemed to spotlight Tauros more but I could be wrong. Factor that into her being deep in the Pokemon Safari and that was all just too much for a young Pokemon Trainer to grapple with.
I'm going to end it here, but I hope you guys enjoyed it. I will try to bring top 5 back, but we will see how I do I suppose.
Please consider following my blog. I also have a twitter and a Youtube channel (all under the name Dahubbz) if you are interested in more content.
Thank you for Reading! Have a great Day!