Monthly Archives:
July 2021
Pokemon Unite came out earlier this week and Jessica and I played a few rounds with it. When I wrote this article, I was Lv. 7 and only had played a few Ranked Matches. Meaning, some of my early gripes are remedied (but definitely not all.). Any text in italics are current me adding in new thoughts to the article I wrote 2 days ago.
Let's start with the first thing I noticed. The roster. The roster is loaded for a new game but is shallow compared to the franchise as a whole. Pokemon Unite starts off with 20 Pokemons available to unlock through a various amount of methods. The player gets to choose 1 of 5 Pokemons to stat with. That selection is comprised of: Charizard, Pikachu, Talonflame, Eldegoss and Snorlax. (1 Pokemon for each of the 5 roles.) I chose Talonflame and have enjoyed him. Charizard is by far the least seen Pokemon from this list, surprisingly. Snorlax has impressed me a lot from what I have seen other people do. Apparently Pikachu is really good. I never run against the same teams in ranked, which is great. The roster seems nice and diverse for now. This is good because it leaves room for the game to receive plenty of updates to keep the game alive.
At first glance, I thought most of the Pokemons were from Gen 1 and 8 exclusively. Though I found a few exceptions such as Absol and Talonflame. Type diversity is also great but as a result, no one type has a lot of variety. Most types have at most 2 Pokemons (i.e. Flying has Talonflame and Charizard. Fighting has Lucario and Machamp.). As new Pokemons roll out into the game I hope they don't oversaturate any one type. I could see Psychic or Fighting or something similar really getting favored with the addition of more Pokemons as the game goes on.
The Map is something my opinion has improved on but is still not completely changed on. The Map is extremely restricted to Remoat Stadium and the training stage. (After unlocking quick matches you can access to a new stage). Still even with the addition of the second stage, there's a lot to be desired. For starters, each map is only accessible in one game mode. So Remoat Stadium is only playable in regular 5 v 5. While the second stage is reserved solely for 4 v 4 quick match. Give us a few more stages for each mode and this game will truly start to shine. This is another area the game can be improved on with future updates.
Their ideas for move learning is really great here. It works on a branching path system akin to Bloon Tower Defense. I found the branching path in move selection to be sweet initially. However, after playing multiple rounds, its another area I hope the game can improve upon. If not, this is the area of the game I feel needs the least improvements (as there's a lot to like about it as is). Your Pokemon can learn 4 moves. 2 of which have split pathways we discussed earlier. This provides plenty of mix and match flexibility to keep the game feeling fresh. It's not the format I'd like to see updated. Its more so maybe adding in another possible learn set for each Pokemon. This probably wont be necessary with the addition of future characters. But for example, giving Slowbro access to Recovery or Confusion/Confuse Wave. With this pathway you could select a tanky role or a defensive role. This gives Slowbro a nice change of pace each time you use them. I find myself playing multiple different roles as a Slowbro main. I can help clear up weakened Pokes our offensive teammates didn't finish off. I can guard a base when they make a push. Or if they lack a real threatening presence, I can use utility moves to actually be offensive.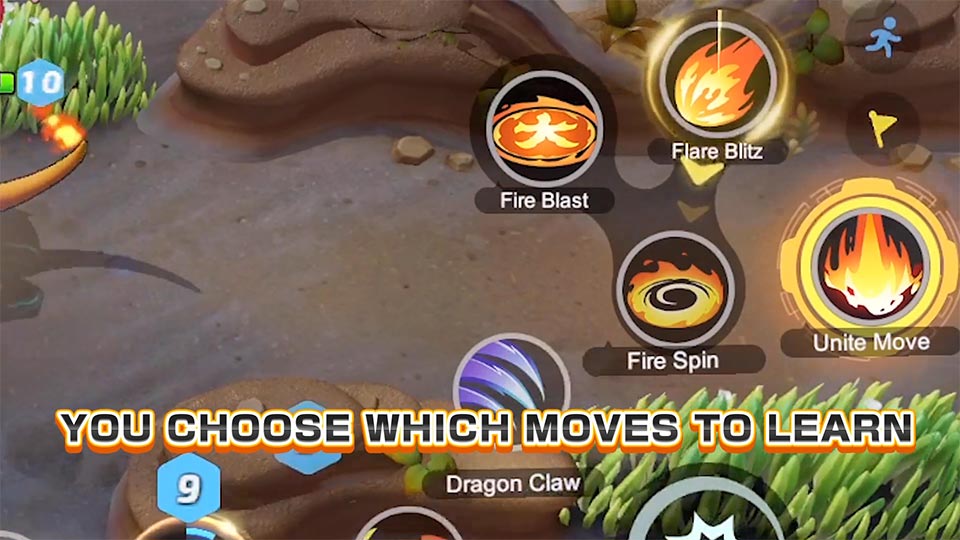 To continue an earlier point. A better representation of types is needed. Water only has Greninja and Crawbird(I could not remember Cramorant's name when I first wrote this. haha). While Greninja is great, the inclusion of Blastoise or Milotic would be nice. Gyarados seems like a rather obvious inclusion eventually. Ground has no representation at all. Steel is only featured as Lucario's secondary typing. Crustle as the sole Bug/Rock Pokemon is offensively bad. Adding in Scyther and Scizor would help on both fronts. Ariados could be a support Pokemon if it could set up speed traps with webbings and have access to Poisoning effects. I could understand them not wanting an annoyingly sturdy Steel type, so maybe add in Excadrill? He is not pure Steel or even primarily Steel but he is a great Pokemon from Gen 5. Donphan would be another interesting ground Pokemon. Also, both Donphan and Scizor would help address the fact that there are no Johto Pokemons at all on the roster…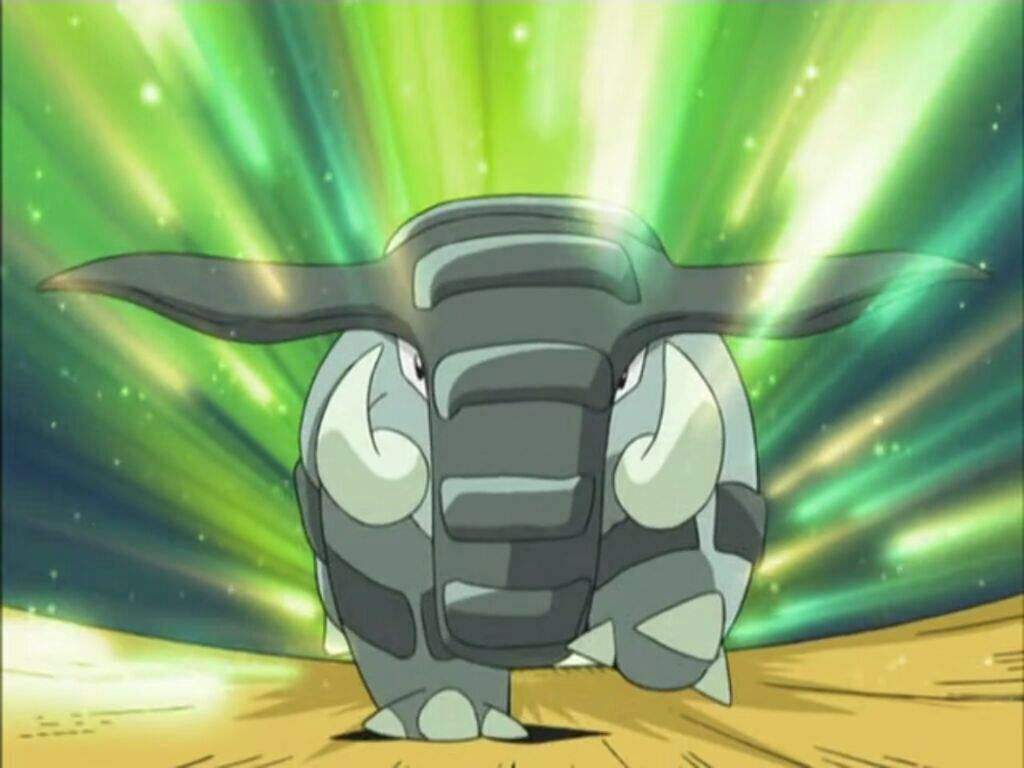 Now on to the cosmetic aspects. Pokemon has always struggled with this. The characters lack anything really separating them from other trainers. The Pokemons can have awesome themed outfits unlocked for them but I dont yet understand the in-game currency (I do a little better now. There's three types of currency, each with their own usage). There's a lot of content here while also feeling like there isn't any. It is kind of weird. I've mostly been playing through the battles, occasionally checking out some of the other menus. Admittedly, I dont get everything. As an update to this, there's so many Pokemon's, Outfit's, battle items, and currencies, you'll almost always be unlocking something after each battle. However, you will, in reality, use very little of these unlockables. I am glad they are there. Don't get me wrong. However, most of the time it just feels like you are clicking through pop up windows.
There's a battle pass area where you can complete challenges for rewards, daily missions you can complete for rewards and daily log on bonuses that can be turned in for rewards. There's even stage specific challenges, too! But again, this mostly a second language to me now. You are able to obtain 2 or 3 more Pokemon this way including Venusaur (As well as Slowbro!).  So that is pretty cool.
All in all this is my first foray into a game like this and I am enjoying it. Of course, it being based off Pokemon and my ability to play with my wife help. The Pros here are plenty. Lots of challenges, awesome Pokemon and simple gameplay make it easy to jump into. The cons are that while it is a team based game, your fun can be hindered if you or your teammates arent great at the game (I still very much feel this way). Character customization isn't great and the lack of stage selections is lame (Also, still very much feel this way.)
So, after playing with the game another day, my issues are still the same. However, my biggest issue is the lack of a second, at least, stage on 5 v 5. However, this still may be my favorite release of the year. Not bad at all for a Free to Play MOBA!
However, I think this was a strong launch and I look forward to playing more!

Favorite Pokemon: Slowbro (10 Battles 5 Wins), Talonflame (3 Battles 2 Wins), Zeraora (3 Battles 1 Win)
My Trainer ID: 2YPR4TT
Jessica's ID: A8263QE
That's all. Thank you guys so much for reading. Leave your thoughts down below! Thank you again for reading and have a great day!