Blog Archives
Real quick. Dont feel like reading a long article? This discussion exist in video form too on my Youtube channel.
Okay so 2020 has kicked off and people are already speculating on if some Wii U games will be ported to the Switch.  So let's have some fun and look at games that might be coming to the Switch. 
Now believe it or not I actually tried to use some logic with this list. I looked at what people were wanting ported over so I knew there was at least interest in these games, plus the likelihood and how easy it was to port over these games were. Did Nintendo stand to gain anything from the effort,  how would they control on the Switch and so on and so forth. Now here's the tricky thing. I dont think the Switch needs a whole lot of Wii U ports, so while I'll be making a case for I'll have arguments against most of these games. So let's take a look at my list.
#1 This, in my opinion, is easily the strongest candidate of them all. Super Mario 3D World. What? Super Mario 3D World is a gem. I got it basically when I got my Wii U and I wont go too much into detail in this blog but I do have a new found appreciation for this game. Correct me if I am wrong but i don't believe Nintendo has any Mario games lined up the Switch right now which blows my mind. We've carved through the Tennis Mario, the Rabbid Mario, The Odyssey Mario, The New Super Mario Bros, The Party Mario and the Kart Mario so now are waiting for Odyssey 2. This would be a great holdover. I've heard people mention Color Splash but A, that game is dependent on the Gamepad (after talking to myself, I dont think it relies on the Gamepad) and B. I thought people didnt like it? I could be wrong there.
#2. Nintendo Land. Okay, Okay. I have officially lost my mind. This goes against all my rules. But hey, It's a great game. And if I hadnt lost you already, I just did. I thoroughly enjoyed my time with Nintendo Land but again, Nintendo, I believes, wants to give you the option to play in handheld mode exclusively which, just wouldnt work for Nintendo Land. It's too dependant on the Gamepad and probably wont happen. The game may need some reworking around the need for the Gamepad, but I wouldnt be opposed to picking it up again on the Switch if it retailed for say 20 bucks and featured new Minigames and such. Maybe to reflect Bayonetta and Astral Chain, Wonderful 101, Tokyo Mirage Sessions as well as Splatoon.
#3 Wonderful 101- Again you're going to see a constant theme of games needing to be reworked. I think Nintendo and Platinum have something to gain from this release and honestly, maybe it should be my number 2 instead but oh well, the script as already been created. Either way, Wonderful 101 is beloved but it is also stuck on the Wii U which just had such a lower install base. Now, to my knowledge, Platinum Games has been hard at work on Bayonetta 3 following Astral Chain. So I'm not sure if Platinum games would be over seeing the port or how that works. If that's the case, I'm not sure how badly Platinum would want to allocate resources to porting it over. However, it did sale well, a new age of fans would be crying for Wonderful 102 or whatever they decide to call it.
4. Pikmin 3. The first game on the list I have never played. So I cannot speak to how dependent on the Gamepad this game is. Regardless, I kind of disregarded this port considering all of the talk about Pikmin 4. Also, Ive heard people say they would prefer a Trilogy much in the way Metroid Fans are clamoring for. However, if we dont get the trilogy the more and more I write this the more I think this could be a solid port. Pikmin 4 looks like it is taking longer than expected so giving us Pikmin 3 remastered could solve a lot of issues. A. it would tide over Pikmin fans while finishing up Pikmin 4. B. It would introduce a new generation to Pikmin. Pikmin 1 and 2 came out on the Gamecube and a lot of hardcore players jumped off the Nintendo bandwagon with the Wii meaning plenty of people could have missed the 3rd installment after loving the first 2.
#5. Star Fox. What can I say? I enjoy Star Fox even if I've never been into shoot em ups. Again, how dependent are you on the Gamepad? For Star Fox. Entirely. The Wii U Gamepad provides a cockpit view. There's no way to have the Switch provide the same view while also being docked. This game needs a remaster, desperately, but it probably needs to be reworked. If they do it right this could spark interest in a new Star Fox sequel which is never a bad thing. 
So there's my list. Trust me I know there's better games. Splatoon for example is not very dependent on the Gamepad as it just serves as a map. Move that up to the TV screen or do away with it entirely and you're golden. Just not sure if they do this since we already have Splatoon 2 and I think most would prefer Splatoon 3 over a remake of the first. Its the same problem with the other 2 Zelda games. Who wants to re-buy those games for a 3rd time when Skyward Sword is still trapped on the Wii? So I think Mario 3D World and Pikmin have the most realistic shot even if I didnt order them that way. Either way, let me know what games you guys want to see ported over. I really dont think the Switch needs anymore, but they're probably coming none the less.
With E3 right around the corner, and a I am sure a Nintendo Direct will sneak out before than, we should probably discuss this topic before anymore leaks happen.
I will be doing the top 5 character's I want added to smash as well as a few honorable mentions.
#5 Wonder Red (From Wonderful 101)
I recently did a Try Out Thursday a few weeks back for the Wonderful 101. I love this idea and I feel like he is on of the easiest locks for the new roster. 1 big reason is because his move set is easy enough because he is from a fighting game. His final smash could even be his super punch
.
The second reason is due to some hype and rumors of the Wonderful 101 coming to switch. Why not use Smash 5 as a launch pad for advertising the series. There was hype for this game, but due to the Wii U having bad sells not many people got to play this game. Porting it over to the switch just seems like common sense, and featuring the main protagonist seems natural.
#4 A new Pokemon character. (From the Pokemon Series)
This is a fun one to discuss. We could talk forever about which of the over 800 Pokemon will grace the newest roster. I, for one, would love for it to be a sneak peek into Gen 8. Heck, make a stage based off a new city. Another school of thought I've seen is a Gen 7 pokemon. These would be okemons from Sun and Moon. So I am going to give you guys my pick for a Gen 7 Pokemon. I'll go with Tapu Koko for now. There is honestly 5 or so I could put in this spot (maybe an idea for another post?) but for now I'll put Tapu KoKo
He is undoubtly one of the coolest Pokemons from the Alolan region. I am actually not sure how confident I am in this pick solely due to the fact that Pikachu will, without a doubt, be on the official roster.
I have a strange feeling this spot could be a Generation 1 Pokemon. The Kanto hype is real with Gamefreak and I am little worried they are trying to play it safe. What Kanto Pokemon would I give it to? Dragonite, of course.
In my opinion Dragon type has been the defining type for Pokemon (maybe psychic too). Yet, a dragon pokemon has yet to appear on the roster. He seems like a safe bet if they go with with a Kanto pokemon. Another prediction could be that Mewtwo is back without having to jump through the DLC hoop.
#3 Funky Kong (Donkey Kong Series notably Tropical Freeze)
Here's another one like Wonder Red. They just ported Donkey Kong Tropical Freeze to the switch. One of the big add on's is the Funky Mode. He is a really awesome character who just brings good vibes the second he hits the screen. Other than that I don't have a whole lot to say. DK is one of their best selling games, Funky is a great character, and free advertisement. All this seems like a no brainer. Isn't that right Funky
#2 The Champions (From Zelda: Breath of the Wild)
The Champions are from the latest Zelda game. They are really cool characters that all have their own personalities and attitudes. They feel like a call back to the sages from Ocarina of Time. It is kinda hard to imagine all four of them getting in, but I would assume they are popular enough to justify it.
Mipha (The Zora aka the red fish lady) is the character I think who has the hardest chance of getting added as she is healer. However, contrary I could see Link being granted all the champions powers. Mipha's grace could reduce some of the precentage, Revali Gale could be Link's recovery. Durak's Protection could allow Link to reflect projectiles. Urbosa's Fury could be his final smash.
Theres a couple of cool ways I could see them handling the Champions. One way or another, this is the safest of safe bets. They will be in the game whether they are roster characters or assist trophies.
Honorable mentions
Banjo Kazooie (From the Banjo Kazooie series)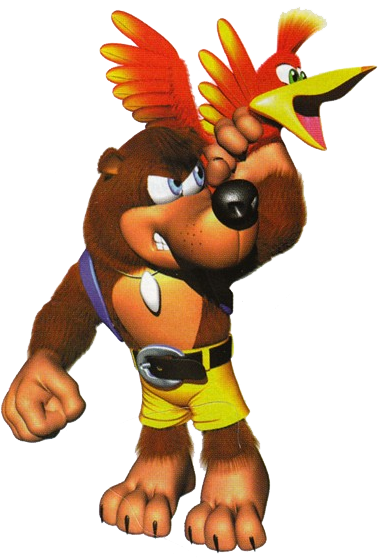 Geno (From Super Mario RPG)


Knuckles (From the Sonic series)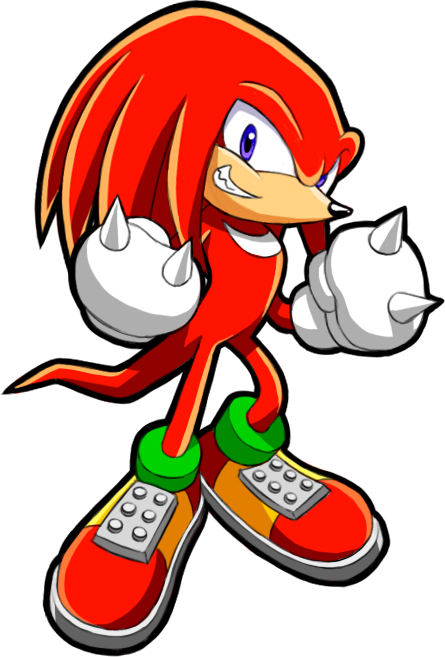 I don't have many memories with these characters. I've never owned any of their games really, but they are all either beloved or high level profile characters that would add charm and increase the wealth of characters on the roster. It seems like with each new Smash fan outcry increases for characters like Geno and Banjo.
#1 Hat Kid

Of course it is Hat Kid. I love her death and A Hat in Time has easily become a top 5 game in my eyes. Her umbrella would be her attack. She has a grapple for her recovery. She can equip badges in the game which gives her access to a scooter, a magnet like field to suck in items, and even the ability to kamehameha (for real). Characters always have alternative colors and costumes and Hat Kid lends herself perfectly to this as well. She has many hats which could serve as alternative costumes. She has the sprint cap which could make her run faster like the bunny hood. She has the brewer's cap which could give her access to a projectile attack. She even has a time stop hat but that might be too powerful. All these hats could also simply be cosmetic in nature instead to simplify things. Either way, I see so much potential for the little Hat Kid that I hope she finds her way on the roster!
So that's my top 5 characters I want added to smash. Who are yours? Let me know down in the comments.
Thanks for reading my post! Have a great day.
More post from me:
Manga Review: My Hero Academia
Games I want on the N64 Mini/Classic