Blog Archives
E3 has come and went. While the presentation did not quite live up to the hype, there was still plenty to be excited about. Now, full disclaimer. This list is based solely off my taste, my anticipation of the game, and how close it is to coming out. So while the new Zelda game is probably the game I'm most hyped about, it doesn't have a release date and will get docked points accordingly.
Starting the list off is Monster Hunter Stories 2. Admittedly, I missed the first entry in this game series. I also wasnt a huge fan of the Monster Hunter on Wii U. Still, the trailer for this game looked pretty solid and interesting. I'm not fully convinced I'll pick this game up short of a sale, but I can say it looks fun nonetheless.
Next up is Final Fantasy Origin: Strangers in Paradise. Part of me is excited for this game due to my renewed interest in the series, namely FFI and FFVII. But that's what's so cool about it. I beat Garland again in FFI the night before Square's presentation . The game supposedly plays like the Soul's franchise. Again, another franchise I've never really played. In fact, it is a bit of a turn off. However, I do enjoy the lore of Final Fantasy so I'm willing to dive into this game. Especially if it pops up on Gamepass.
Halo Infinite is Xbox Series X's flagship title. With a purchasable campaign complimented perfectly with a free to download multiplayer experience, Halo Infinite will attempt to kickstart Microsoft's foray into the next generation of gaming. I believe this will be made available immediately on Gamepass, so I'll probably visit this soon after it drops on Gamepass. I did not own an original Xbox, so I missed out on Halo 1 and 2. However, as a proud 360 owner, my brother and I beat the campaign of Halo 3. I fell out of the series after that installment marked the end of the Bungie run on Halo. I am hopeful this iteration of Halo will capitate me again like Halo 3 did nearly 15 years ago!
Now, Metroid Dread. I think Metroid 1 is very outdated and Super Metroid is a joy to explore. I've never played the GBA entries but Dread looks a great return to form for 2D Metroidvania games. This is most likely not a day one purchase but a game I'd love to grab eventually. Bonus points for the extended gameplay shown off.
Next is Elden Ring. Elden Ring is what I always imagined the Zelda franchise turning into. Skyrim feels almost like what Zelda BOTW would be if it was developed by not Nintendo. Elden Ring feels like what Twilight Princess or Zelda 2 would be if it was developed by not Nintendo. Truthfully, I cannot really tell you what's going on, but this game looks epic. That is enough to get me excited. If this comes to Gamepass, it is a day one download. I am still a physical collector at heart, even with the new generation of consoles out. With that said, I need to see more in-game footage before I commit this to the day one purchases.
Zelda Breath of the Wild 2 (for the record, not the official name as of the writing of this post), Starfield and Stalker 2 all seem too far out to judge now. However, I think it is safe to say, they will be some of the best in show at E3 2022 and be in competition for game of the year next year. We did not see a lot, but what we did see, gives me plenty of hope in these titles.
Far Cry 6 seems to be one of, if not the biggest multiplat coming out this year. Ubisoft can be hit or miss in their business practices and games they release. However, there is no denying their juggernaut status in the world of 3rd party developers. Owning titles like Rayman, Assassin's Creed and the Tom Clancy games to name a few, Far Cry is another long running franchise under their belt. Far Cry 6 stars Giancarlo Esposito (Breaking Bad and The Mandolorian!) as its villain. That alone is plenty enough reason to be hyped for this game. The setting looks good, the weapons look fun and the last few Far Cry games have been instant hits. Far Cry 6 is sitting pretty close to the front on the hype train this year.
Guardians of the Galaxy has become one of my favorite MCU movies and teams. While that has not translated into me reading their comic series more, I am beyond stoked to suit up as Peter Quill, Star Lord. This was one of the few games that received extensive screen time. I would say do not listen to the haters of this game. Everybody is judging it off the fact no one liked Marvel's Avengers the game. This game seems, for now anyway, completely different. We could be wrong and it could suck. However, nothing about the in-depth breakdown gave me any concern. For the most part, if I had to name anything to be worried about, it is repetitive gameplay. I am not always into brawlers. Hopefully there is more than mindless action to keep me engaged. If not, the decision making dialogue and the way Peter can call on his members individually to take advantage of their power's will potentially keep things interesting throughout the play through. This probably won't be a day one purchase. It comes out pretty close to Black Friday and the holidays in general. I am hoping it will go sale as there's about 3 or 4 other games I will be picking up around this time.
Such as Mario Party SuperStars for example. Another game that got plenty of screen time. I am sold already. Featuring 5 boards and 100 minigames from the golden age of Mario Party, this game is set to be a blast this holiday season. I cannot remember if they revealed any additional modes other than the traditional party mode. Regardless, this game should serve as a great stop gap until the next mainline Mario Party game comes out. I am truthfully ecstatic to play this game.
I should note, there are plenty of games that look good that just don't interest me. Instead of naming them all, I will just highlight Shin Megami Tensei V. I don't see the appeal of this game, but Jessica adores Persona 5 and wants to hop into the SMT series. This will probably be her jumping in point. Maybe it will grow on me? Either way, this is one of those games that cemented Nintendo won E3. This, Metroid and Mario Party SuperStars was enough to win it even without throwing in the BOTW 2 trailer and the other goodies they sprinkled in along the way.
However, the game I am most excited for is Psychonauts 2. I really want Psychonauts 1 to come to Gamepass. I played through some of it on Steam, but if they released it on Gamepass with achivements and the ability to play it on the big screen than I would be over the moon. Either way, Psychonauts 1 was great from what I played of it. Psychoanuts 2 looks like a beautiful, vibrant 3D platformer. I haven't watched much of it past last years reveal trailer. However, I heard it is coming Day 1 to Gamepass and that is huge. I cannot wait to get my hands on it.
Man, this E3 got crapped on. And at times, it was horrible. However, I think enough good games got revealed or showed off that it was at least salvageable. There's a lot of things to look forward to this year and next.
Thank you guys for reading and have a great day!
*This post was written towards the end of May! Enjoy!*
During the Wii U's lifespan several games came out that didn't make it onto the console. If the Wii U had landed some of these titles it definitely would have helped. You guys will see a lot of parallels between the N64 and the Wii U. Let's go ahead and jump into this one.
JRPGS and RPGs in general were bare on the system, just like the n64. Of course you still got Paper Mario, Xenoblade, and of course Mass Effect 3. So with all that said my first pick is Persona 5. Personally, I haven't been able to gravitate towards JRPGs, though I do certainly try. With all that said, there is no denying Persona 5s profound impact on the western market. To my knowledge, Persona, as far as a console release, has been exclusive to the PlayStation. Though, the 3ds did see some Persona releases on handheld. I'm not sure the Wii U ever had a chance of landing Persona 5, considering the Switch hasn't even got a version. This would have been a huge get for the Wii U's library.
Let's keep the RPG train rolling. Fallout. Personally, I think New Vegas would be my choice here. If the Wii U had secured a definitive edition of Fallout New Vegas with all the DLC, I would've been all over that. If Fallout 4 had released on the Wii U, of course that would have helped the Wii U break the stereotype of being a "children's unit", but who knows if Fallout 4 could have even ran on the Wii U in the first place.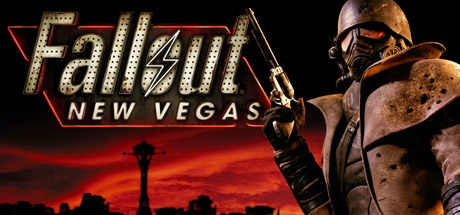 And to round out the RPG experience, Mass Effect Trilogy. I'm not sure about Bioware or EA's relationship with Nintendo during this time, but the Wii U got Mass Effect 3 which just seems weird. I really wish the Wii U either got a separate release for each installment or the trilogy released later on. It's so weird needing to buy Mass Effect 1 and 2 on Xbox just to jump on the Wii U to round out the trilogy. While this was weird to me, it's far from the only example (as this also happened with the Batman games).
A Hat in Time- A Hat in Time was originally in the works for the Wii U. Overtime, that plan evaporated along with the hopes of a Nintendo Switch version. As time elapsed, A Hat in Time would finally make its way to the Switch. Sadly, for Wii U Collectors and players alike, this title was missed from the Wii U library.
Undertale- During the time of Undertale's release I was playing my Wii U exclusively with a little Xbox One thrown in. As a result, I missed out on Undertale. If this game has found a way to end up on the Wii U I might have got around to playing this. As of now, I have yet to experience Undertale.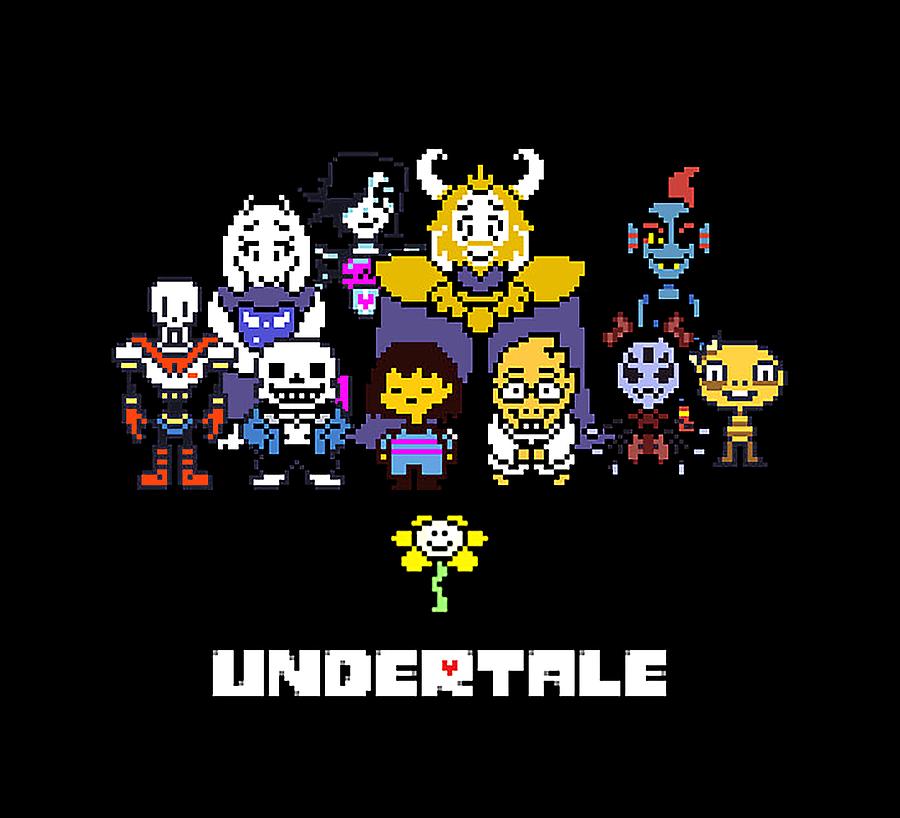 Rare Replay- When Rare Replay came out, Nintendo and Microsoft hadn't quite struck up their friendship. Now a days, Banjo Kazooie has arrived on Switch via Smash Brothers. Also, Cuphead is available on Switch. We've yet to get any Rare games on the Switch to my knowledge. However, if people were able to play Banjo Kazooie, Conker, Battletoads or any of those Rare classic titles, I think people would have eaten up the nostalgia factor.
Lastly, for today's post anyway, Super Mario Odyssey. Breath of the Wild may have ended up on the Switch also, but it was designed, in part, with the Wii U in mind. As a result, The Wii U got an absolute epic game in Breath of the Wild. Now, I have also said the Wii U desperately needed a 3D Mario game. Yes, 3D World was a great game yet if it was complimented with Odyssey, that would have solidified the Wii U's library as top notch. Sadly, Nintendo saw the writing on the wall and bailed on Odyssey ever coming to Wii U. I think ultimately this was a smart decision due to how much Odyssey can be dependent on motion controllers. All that said, I wish the Wii U had received a title maybe more like a traditional Mario 64 title.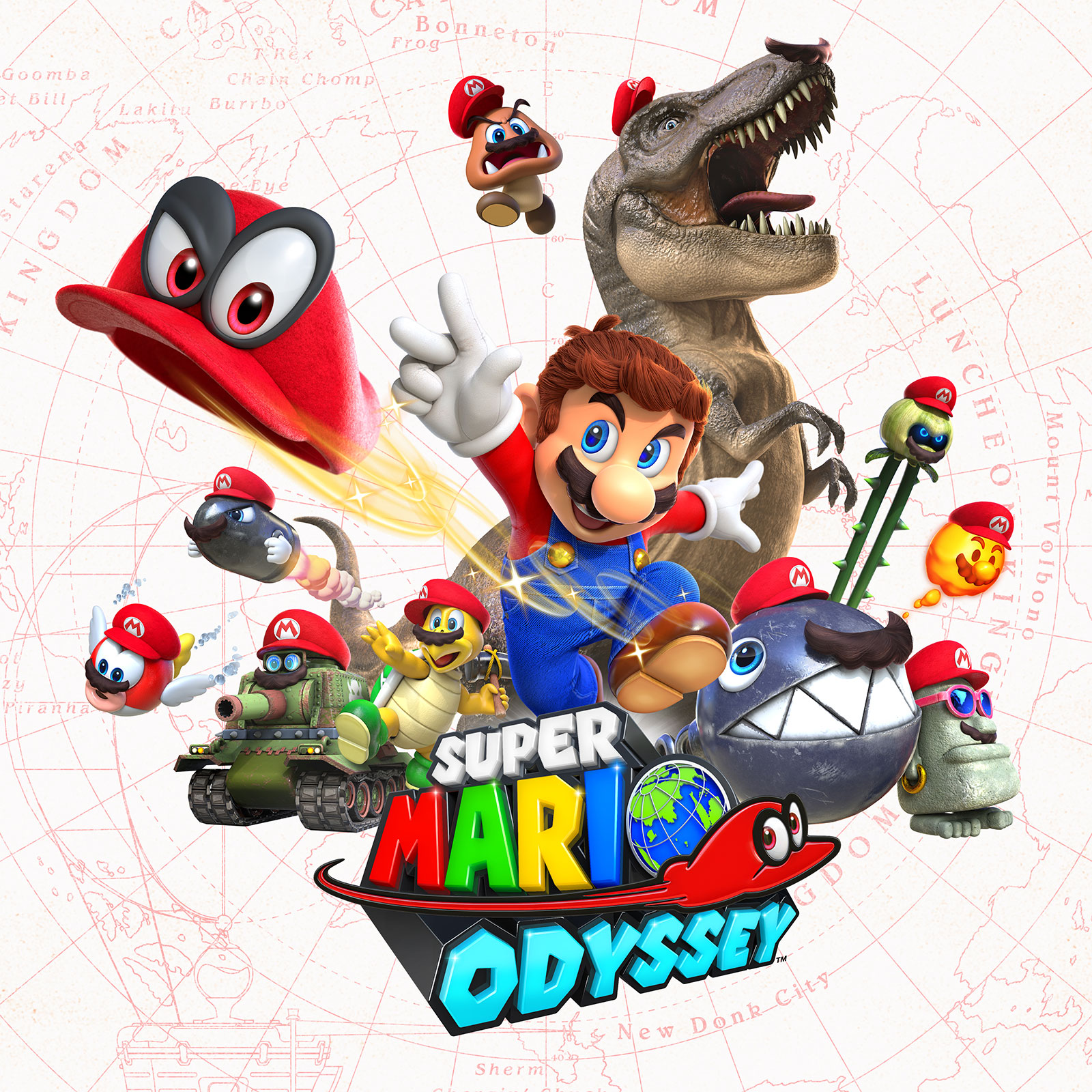 So that's it for today. I've been merciless collecting for my Wii U, I only have about 30ish (at the time of writing this. Now I'm not down to 6!) titles left until I have a whole set. I've spent a lot of time reflecting on the library. There's plenty more games to discuss so expect more videos as time goes on. Thanks for reading guys and I'll see you in the next one.
So, the Nintendo Switch or NX or whatever you would like to call it has been revealed. Be sure to go check out the release trailer if you have not already.
This is definitely something worth talking about. I give Nintendo the benefit of the doubt, so until the actual release, I will be waiting with great excitement. I only just watched the video and there was a lot to digest. I, in no way, have all the details, nor have been following it very attentively. With that in mind, I am going to turn the discussion over to you guys.
What do you guys think of this new console? Will it reinvent the home console? Do you believe it is just a gimmick? Will this revitalize Nintendo or officially run them out of business. I'll do a follow up blog once I've viewed more of the games and understand the features better.
I'll leave you with some of my early thoughts to generate discussions.
Games Showcased: Obviously, Breath of the Wild is the money maker. Nintendo, in my opinion, was smart holding onto this big boy. It can help get the Switch off on the right leg. Remakes of great Wii U games seem plentiful. Mario Kart and Splatoon to headlined this. I missed Splatoon on the Wii U so this might be a good chance for me to pick it up. I typically do not do remakes unless it is of games I love. However, I know remakes helped carry Xbox One and PS4 early on with the Last of Us remake as well as the Master Chief Collection. I  do not know if that was Mario remake showcased or a new title. They also showed an NBA game as well as 1st person mid evil looking game.
Mechanics/Portability: This has been a highly debated topic sense the Wii tried to reinvent gaming back in the day. However, this one looks like it makes sense. The "On the go" gaming looks like a good selling point. I mean, who doesnt want to play video games in cars? I think it is great and they have a traditional controller if this does not interest you. The real question is will this hurt the 3DS? I dont know because Pokemon should keep the 3DS alive.
So, If Nintendo has lost you over the years, what does this console have to do to win you over? The biggest fault I have with Nintendo is not the hardware, but the games. The first party's are still amazing and the Switch is shaping up to keep that trend alive, but they do need a bigger 3rd party support. I have a One because I too need to branch out at times. Fallout 4 and Witcher are great games Wii U owners will never get to experience.
Show me great 3rd party support and this console should save Nintendo. They have moved past naming everything Wii, so hopefully there is no marketing disasters.
Here's to hoping March is a great month for gaming!