A Christmas Memory!
Today, I just want to reminisce about a memory of my mom. My mom is kind of notorious at this point for just deciding what she is going to buy you instead of listening to what you ask (She will still ask you what you want though). At first this kind of got on my nerves. Then I realized it made Christmas exciting. One year, I just asked for a bunch of cool designed T's centering around video games. She managed to buy just one of the correct shirts. The rest she just completely guessed on. For the most part she was in the ball park. However, some how one shirt she bought twice. And another of the shirts was a size too small, so Jessica just got that one. This year, she asked what underwear I use. I gave her the brand, size, and style. Well, she got the size and style right but bought a completely different brand. I definitely no longer hold this against her because, again, it adds a layer of surprise.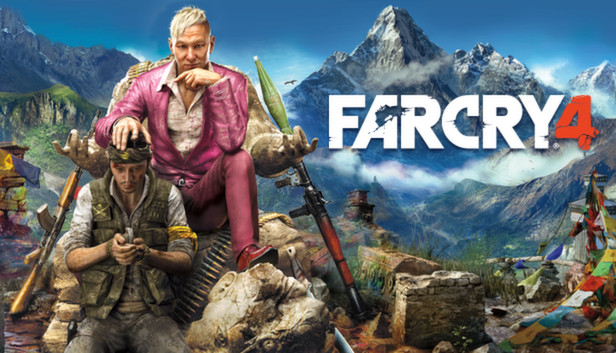 However, my favorite story, the one that stands out the most to me, is by far Christmas of 2014. I was a huge Wii U and 360 fan at this time. My 360 collection was massive and on the Wii U I had a lot of the highlights: Windwaker, 3D World, Smash Bros and a few more. Mom asked me what I wanted for Christmas and by far the games I wanted the most were Madden 15, Borderlands Pre-Sequel and Far Cry 4. Far Cry 4 had just come out around my birthday but I had to get Pokemon Alpha Sapphire. So it was high on my want list. My mom got me 3 video games that year.
Opening the first game: Madden 15. Nailed it.
Opening the second game: Borderlands Pre Sequel. We are rolling.
Down to the last game. It can only be one thing. My most anticipated game of the year (Left for me to get of course.) My dad actually got the original Far Cry on the Wii for my brother and I. We played it, we loved and we hated it due to motion controls. We skipped Far Cry 2. Far Cry 3 was released and became an instant classic. I was so confused. Everyone at my school loved it. Needless to say, I was determined to get my copy of Far Cry 4. Last present, here we go.
Opening the third game: NINTENDOLAND! More like NintenNO Land… I pulled my mother over to said and gave her a mental evaluation. I asked her how in the world she got Nintendoland out of Far Cry 4. I mean, I was even on the phone with my mom when she was in Gamestop. Her response, and I cannot make this up, "I thought you would have more fun with Nintendoland."
This blew me away. At the time, she was definitely wrong. Borderlands, Bioshock, Modern Warfare 2, Gears of War, these were the games I loved playing back in 2014. I was a 19 year old college student. To think I would have more fun with a game that seemingly required 2 players was mind blowing. For the rest of the Christas break I did subject Jessica and family members to play it with me. Ultimately, I did learn to enjoy the game even though I mostly played the one player games like Yoshi and F-Zero. As time went on, I would bring my Wii U to friends and family houses and Nintendoland became a rotation favorite.
I went to Michigan to visit my cousin. He had a friend over and we played 4 player Nintendoland. They each said if they knew how fun this game was, they might would have bought the Wii U. This little game is far from great but it is a fun one for parties, casuals and hardcore games alike.
To this day, I still play Nintendoland and I have still yet to play Far Cry 4. The world is funny like that. The game is good and enjoyable, but the story attached is priceless. I hope you guys enjoyed this.
What is your favorite gift from Christmas past? What a gift you had to pretend to like? Got any stories like this? Share down below!
Happy Holidays and thanks for reading!
Posted on December 28, 2020, in 2020, Collecting for the Wii U!, Miscellaneous, Video Game and tagged Christmas, Collecting for Wii U, DaHubbz, Far Cry 4, Nintendo, Nintendo Land, Wii U. Bookmark the permalink. 1 Comment.