Blog Archives
We just recapped all our Manga Monday reviews of 2020. So let's do it for our anime reviews!
Watched but Not Reviewed: Case Closed, Dr. Stone, Beastar
First up, Somila and the Forest Guardian. This anime was awesome for the first handful of episodes. Sadly I have not revisited this one since about Episode #3. This one is definitely worth your time! I rated it 9.75 out of 10. Gem. Read the full review here.
Tower of God was next. Probably the only anime I watched the full season of. This one is like Game of Thrones meets a fantasy-esque anime world. I would give it about a 9 out of 10
A Destructive God Sits Next to Me. This was almost too weird upfront. I'm glad a stuck with it because its humor started meshing really well with myself. Ultimately, I really enjoyed this one. Read the full review here.
Up next, The God of High School. This was a modern day nostalgia trip. Gather all the best high school fighters in the world and bring them together for a tournament. This one reminds me of old school Dragon Ball Z and Yu Yu Hakusho. Read my full review here.
Goblin Slayer. A divisive anime. I enjoyed the first episode and loved Goblin Slayer the main character. The Priestess however is super bland and not compelling at all. Overall, I have not felt too much need to go watch the latest episodes. Read the full review here.
Cells at Work. As someone who wanted to go for Biology to college, this anime was a blast to watch. I do want to get back to this one eventually. Read the full review here.
I'm Standing on a Million Lives. The anime that broke the blog haha. This became our first blog post to hit 100 views. Now it has over 300 views. Read the full post here.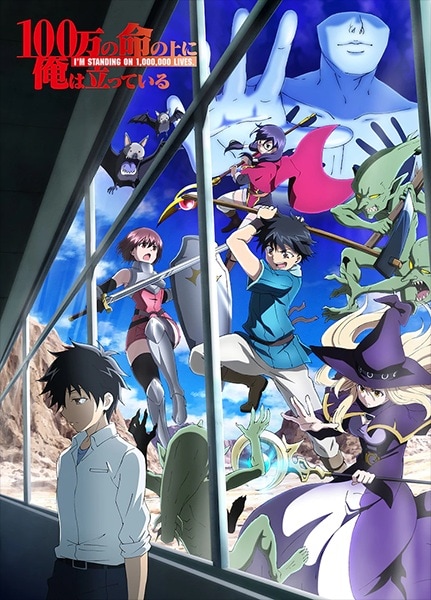 One Punch Man. One of the first mangas we reviewed on the blog. I did not like the manga too great. However, people have been requesting me to watch the anime for about 5 years. I finally took the dive and watched the first anime. It was pretty darn good. Read my full review here.
Golden Kamuy. One of those pleasant surprise animes. I had never head of this anime. I enjoyed it a lot. Read the full review here.
Jujutsu Kaisen. This anime feels like you are watching the next best thing. I really hope this anime holds up in the long run.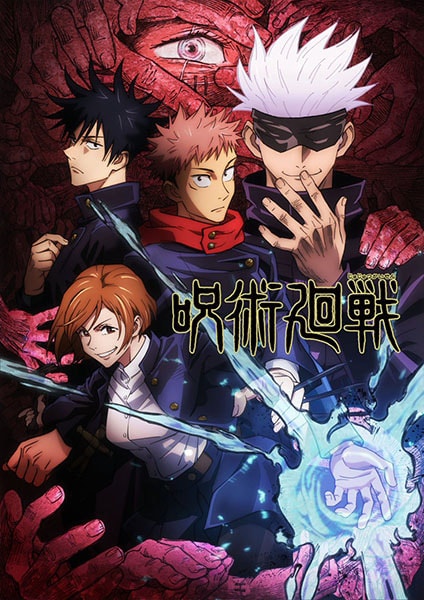 Burn the Witch. From the mind of the guy who came up with Bleach. This anime might be one of my favorites from the last round of animes. Read the full the review here.
Noblesse. I don't believe this anime was well received. There were parts of it I enjoyed a lot, though it was a strange anime for sure. Be sure to read the full review here.
Lastly, The Misfits of Demon High Academy. This anime has a strong foundation. I actually watched the dub and I got to say, the actors were pretty good. Read the full review here.

We reviewed a lot of great animes last year. A lot that I would love to watch all the way through, but there's so many good ones! Be sure to let me know what animes we should review this year.
Hey guys, today were going to keep the review train going. This will be a follow up to our Tower Of God Episode #1 Anime Review found here. Make sure you've read that one first!
Alright let's dive into it.
Plot Updated:  I really don't think there's been any big reveals or revelations at this point. I'll be honest. The show has begun explaining a new concept. Regulars vs irregulars. This part is new to me and went a little over my head a bit. The gist of it seems to be irregulars are people born outside the tower. I could be completely wrong there. Bam seems to say something about him and Rachel being the only ones born outside the tower. Again, I could be wrong there. One of the superiors also says "Bam is a monster" so there's more to Bam than initially lead on.
Characters: Alright, so I would say we were introduced to at least five more characters! And two minor characters that will either develop into bigger characters or be comedy reliefs of sorts.
Khun- Khun is the most interesting character to dive into this episode but not the most mysterious. Due to Bam wielding the The Black March, Khun decides to follow him and figure out how Bam got the princess's signature weapon. Bam has been warned to not trust Khun so we will see where that goes.
Rak Wraithraiser- Rak is pretty fun for a dumb brute. I think there's a lot to like about the character. The tower has strict guidelines but Rak goes by his own code which might get him in trouble. This episode highlights him as a strong warrior and a joke at different times. He reminds me in a lot of ways to Drax the Destroyer from the Guardian of the Galaxy movies.
Anak and Hatsu- I really wish we could go more in depth here, but I'm not sure they talk too much. They are strong, silent, and clearly respect each others as rivals. For some reason, they gave me Yu Yu Hakusho vibes. Could just be me though. Either way, they are shaping up to be legitimate contenders here.
Lero-Ro So this guy is basically an instructor. He shows up and intimidates the contestants. Again, not too much is lead on about this guy. Much like Headron, I still felt like he was worth mentioning.
Princess Yuri and Rachel were both completely absent from this episode other then in mention.
The World/The Tower-
Lets dive into the floors.
Floor Two- Floor two's style remained the same of course, a battle royale. However, the pacing slowed down as we focused on the above characters. This was enjoyable yet the combat was almost nonexistent in a weird way. Khun and Bam just evaded Rak until time ran out. Anak and Hatsu simply matched blows for blows. It all culminated into one final test on the floor. Of the 200, form a team of 3. Forming teams of 3 must be an anime trope or something. Either way, Rak, Khan and Bam form a team. Anak, Hatsu, and Purple Jumpsuit guy form their own team. With these out of the way, we meet our characters on Floor 3.
Floor Three- Okay, so I watched this episode a few days ago. The water concept is a little weird to me. Shinsu, or that weird water looking stuff, is apparently the tower source of power. Either way, being in its presence is very taxing on the body. Shinsu forms a wall that only the strongest can pass. Lero-Ro claims on the higher floors, the Shinsu will be almost unbearable. Either way, Bam is not pushed back by the giant tidal wave of Shinsu. He automatically passes. His teammates aren't so lucky. Yet, Rak and Khun still pass through the Shinsu very easily. Well, Khun's briefcase isnt as strong but it still gets through. Hatsu and Anak both move pass the wall with ease as well. Finally, after some lollygaggin around, Purple Jumpsuit Guy clears the wall and were onto the next floor.
So that's really it for this one. There was major tonal shifts in this episode. Rachel is still the goal, but we focus on the challenges at hand more so in this one instead of fantasizing about the higher floors. As far as I am concerned, the momentum is still going strong. Two episodes in and it still has my approval. Go watch.
Thanks so much for reading guys. Have a good night guys!
Tower of God is a new anime I just started watching last night. It is shaping up be either the most interesting anime I've ever seen or it will crash on its own momentum.  The first episode sets up a fantasy setting, a strange objective, and a hole host of characters. What this means for the series as a whole is yet to be seen 
Plot: The plot seems straightforward yet eerily mysterious. A tower stands tall tempting its challengers with a simple promise. All that you wish can be found at the top of the tower. Who is brave enough to accept the challenge and who is strong enough to complete the challenge? A better question may be why would someone challenge that. Well, we have the answer for the two main characters, Rachel and Bam.
Characters: 

Rachel. Rachel is the presumed love interest of the story. The story comes right out and says this is her and Bam's story, though I find it hard to call her the main character. She almost seems like an unrealistic goal or dream Bam aspires to reach. I call her the presumed love interest because I don't think the show elaborates on what kind of love the two characters share and if that love is even mutual. She saves Bam earlier in their lives (how much earlier is not known to the viewer). However, she still chooses to abandon Bam to challenge the tower. Her quest is to see the stars, something she makes known the second they meet.
Bam. Bam is more inline with what I think of a main character. The scene is vague, but I feel led to believe he was trapped in a cave until Rachel finds him. In a way, she may very well be the only other person Bam knows which would explain the obsession with Rachel. Of course, he joins the tower challenge all to find Rachel and reunite with her. He seems very Jon Snow in that manner. He wants to do right by Rachel even though every other character in the show is in it for personal gain. This makes you like him and at times go "kids going to get himself killed."
Headron- Headron introduces himself on the first level of the tower but his exact role still seems fuzzy to me. He is like a game show host in a way. He introduces the challenger to the floor and what task they will have to undertake. He seems to get a sick thrill from challengers dying or, at least being at a disadvantage. Despite us leaving him on floor 1, I doubt this will be the last time we see Headron. 
Princess Yuri and Evan- Princess Yuri shows up to help Bam out in the first floor, and just in time I might add. With her comes a ton of mystery and allure. Her dialogue with Headron leads us to believe their is a royal family lurking around. What do they gain from the tower and the gauntlet the inhabitants undergo? I'm sure all this will be explored later. As for now, Yuri grants Bam access to her powerful sword which allows him to progress through the floors.
The World: The world actually seems terrible. Again, it is revealed Bam was trapped in a hole in a cave until Rachel finds him. Also, stars and the sky are all rumors. This implies people havent even seen beyond the cave ceilings. Such a wild thought. The tower itself is intriguing. The tower will ultimately be made up of several floors (I'm not sure how many floors there will be in total). The floors all range in difficulty, aesthetics, and challenges. 
Floor One- Floor one appears straightforward yet is layered in complexity. Bam is also the only challenger on this floor. The room is almost a sewer or water chamber protected by a giant, majestic eel. The goal? Break a giant, black ball while not being ate by the eel.
Floor Two- Floor two is completely different. It is a wide open field where each contestant is tasked with killing the other. The round begins with 400 contestant and they are told to get that number down to 200. This is where the show turns into a Hunger Games or PUBG style elimination event.  Honestly, I'm not crazy about the pacing here. People just die left and right. There's a jump of adrenaline from characters getting absolutely swatted left and right. That jolt of suspense wears off when you realize you don't know any of the characters and it is just mindless murdering. Still an exciting scene in the moment. I do hope it slows down a bit in the second episode. 
 Recap: This show has insane potential or could flop. I could completely see it going either way. Everyone was hating on the graphics. It was noticeable but it didn't derail my enjoyment. 

Action Each floor looks as if it will rely on action. I'm sure some floors will be more mentally taxing as we go, but that's yet to be seen.
Romance Again, the plot seems to be a love story. How stable or romantic it is is to be determined.
Plot The plot isnt super interesting in and of itself. The plot is mostly used to justify the setting and Bam's motivation.
Characters Bam is the only character we got some level of peek into. Here's a funny thought. Bam rarely says a word that isnt more or less "I'm doing this for Rachel" yet he easily comes off as a main character. It's a bullheaded, reckless abandonment,  throw caution to the wind, that would get old or come off as stupid that I find compelling about Bam. But again, it is kind of stupid still.
The World World, meh. Tower,  very captivating.
Humor laugh out loud moments were pretty sparse. It might have had moments that make you giggle but it wont make you fall out of your seat dying of laughter.

Verdict I cannot wait to see how this one unfolds. It will either lose steam or be amazing. Let's keep an eye out on this one.

Score I'll give it a solid 8 out of 10. We will see how this score changes as we go.

Bonus material
I watched episode one of this anime last night before bed. I was about to pass out and jotted down some notes so I could freshen up my memory. Check out my early thoughts below.

Love story in epic setting. Each floor has challenges. First one, survive and open ball. 2nd one, survive and eliminate other challengers.

Great plot and characters, animation quality dipped at certain times but was surprising charming and grew on me.

8.0 out of 10.