Blog Archives
We just recapped all our Manga Monday reviews of 2020. So let's do it for our anime reviews!
Watched but Not Reviewed: Case Closed, Dr. Stone, Beastar
First up, Somila and the Forest Guardian. This anime was awesome for the first handful of episodes. Sadly I have not revisited this one since about Episode #3. This one is definitely worth your time! I rated it 9.75 out of 10. Gem. Read the full review here.
Tower of God was next. Probably the only anime I watched the full season of. This one is like Game of Thrones meets a fantasy-esque anime world. I would give it about a 9 out of 10
A Destructive God Sits Next to Me. This was almost too weird upfront. I'm glad a stuck with it because its humor started meshing really well with myself. Ultimately, I really enjoyed this one. Read the full review here.
Up next, The God of High School. This was a modern day nostalgia trip. Gather all the best high school fighters in the world and bring them together for a tournament. This one reminds me of old school Dragon Ball Z and Yu Yu Hakusho. Read my full review here.
Goblin Slayer. A divisive anime. I enjoyed the first episode and loved Goblin Slayer the main character. The Priestess however is super bland and not compelling at all. Overall, I have not felt too much need to go watch the latest episodes. Read the full review here.
Cells at Work. As someone who wanted to go for Biology to college, this anime was a blast to watch. I do want to get back to this one eventually. Read the full review here.
I'm Standing on a Million Lives. The anime that broke the blog haha. This became our first blog post to hit 100 views. Now it has over 300 views. Read the full post here.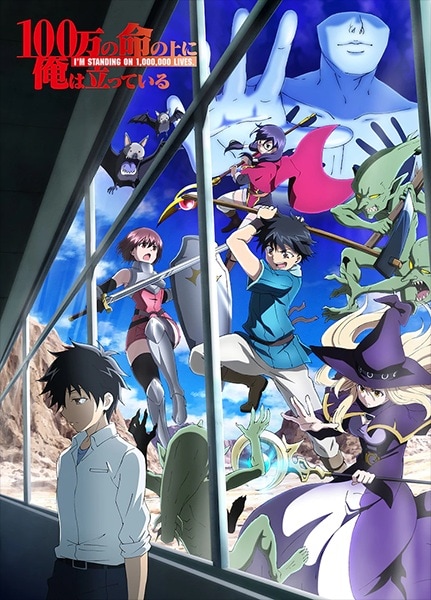 One Punch Man. One of the first mangas we reviewed on the blog. I did not like the manga too great. However, people have been requesting me to watch the anime for about 5 years. I finally took the dive and watched the first anime. It was pretty darn good. Read my full review here.
Golden Kamuy. One of those pleasant surprise animes. I had never head of this anime. I enjoyed it a lot. Read the full review here.
Jujutsu Kaisen. This anime feels like you are watching the next best thing. I really hope this anime holds up in the long run.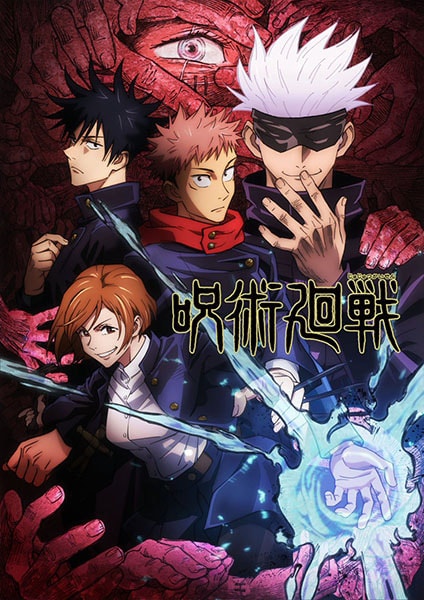 Burn the Witch. From the mind of the guy who came up with Bleach. This anime might be one of my favorites from the last round of animes. Read the full the review here.
Noblesse. I don't believe this anime was well received. There were parts of it I enjoyed a lot, though it was a strange anime for sure. Be sure to read the full review here.
Lastly, The Misfits of Demon High Academy. This anime has a strong foundation. I actually watched the dub and I got to say, the actors were pretty good. Read the full review here.

We reviewed a lot of great animes last year. A lot that I would love to watch all the way through, but there's so many good ones! Be sure to let me know what animes we should review this year.
I started to write the review for Episode #1 of Jujutsu Kaisen but realized I was not sure what angle I wanted to take for it. It is getting late and I need to go to bed soon. Maybe I'll have some time tomorrow to put some of my thoughts into written form. If not, maybe I'll just review or write about something else to keep the juices going.
Either way, thank you guys if you read this. Have a great night.
Today's Manga Monday will examine Jujutsu Kaisen. Jujutsu Kaisen was written and drawn by Gege Akutami. It began serialization in 2018. It was brought stateside thanks to Viz Media.
Spoilers: Only regarding the first manga. Nothing series wide.
Plot: The plot centers around a young protagonist named Yuji Itadori. For the sake of not just regurgitating the story, we will paraphrase. Yuji Itadori and fellow classmates recover an ancient talisman, a cursed finger. Well, time has passed and the protection thought to be derived from the talisman is beginning to fade. With it fading, demons and curses are attracted to the negative energy school yards attract. All of this is explained by a jujutsu sorcerer to Itadori. Understanding the dire situation, and while facing very strong curses, Itadori consumes the cursed finger. With this, the super graded demon lord, Sukuna the King of Curses possess Itadori. Now, just like in Tokyo Ghoul and Parasyte, our main hero is also the antagonist.
Characters:
Yuji Itadori- As a lead character, I don't think we've seen him fully developed of course. However, as a person, we have a lot to go off of. He is extremely selfless. With two of his classmates life on the line, he rushes into combat. He has no powers, yet. Still he aggressively fights high grade curses with no regard for his own life. This attitude continued through the 7 chapter volume. When he comes face to face with another high level curse, he buys his teammates enough time to escape from the curse. I cannot wait to see Itadori keep evolving into a great lead character.
Jujutsu Sorcerers- Most of the other characters we spend time with are jujutsu sorcerers. Think of these people almost as ninja's infused with chakra in Naruto. These sorcerers can sense curses, use "magic" (I guess?), and ultimately fight the evil curses. These characters are Satoru Gojo, Nobara Kugisaki, and Megumi Fushiguro (pictured below, respectively). Fushiguro is the character with the most panel time, but I don't remember if he got fleshed out yet. However, when the characters are together, in any capacity really, they are enjoyable. The chemistry is good, the dialogue is enjoyable, and they get to fight a good bit of curses throughout these early chapters.
The World: The world is pretty similar to ours but there is a big difference. Spirits, demons, and curses are all real and materialized. There is a Jujutsu Sorcery school where people are trained to become elite sorcerers. Personally, I hope the school and the rest of the sorcerers get more panel time as the series goes on.
Recap: Jujutsu Kaisen is the next in Shonen Jump's signature action packed comedy realm that they just exceed at. Akin to other shonens of the past like Naruto, Jujutsu Kaisen is an easy to jump into kind of manga.
Action: Plenty. Definitely a strong suit for the manga.
Romance: None at the moment. At least I did not pick up on any.
Plot: I like it. I've read a few super natural mangas and this ranks with the best of them.
Characters: I really like the 4 main characters. The villains seem interesting but I'm mostly projecting here.
The World: While similar to ours, there is enough uniqueness to make the world cool.
Humor: The manga is funny, but not nearly as funny as some of the others we've reviewed. You will certainly chuckle at some parts though.
Verdict: It is a great time to jump in as the anime is only about 3 episodes deep as of the posting of this blog. This manga follows in the long line of epic Shonen Jump's from decades past. A must for fans of the genre.
Score: 9 out of 10. This manga has all the makings of a classic. It has humor, action, and likeable characters. The first chapter was a little slow. The fight scenes and some of the more hectic panels are hard to follow but that can be a weakness in a lot of black and white manga. I think it assorted itself as a clear top tier manga while falling just short of some of the heavier hitters like Tokyo Ghoul. I am excited for the anime and to follow the manga closely.
Thanks for reading! Have a great day!
Continued Reading Below!
One Punch Man Episode #1 Review
Manga Monday Dragon Eye Volume #1