Blog Archives
We just recapped all our Manga Monday reviews of 2020. So let's do it for our anime reviews!
Watched but Not Reviewed: Case Closed, Dr. Stone, Beastar
First up, Somila and the Forest Guardian. This anime was awesome for the first handful of episodes. Sadly I have not revisited this one since about Episode #3. This one is definitely worth your time! I rated it 9.75 out of 10. Gem. Read the full review here.
Tower of God was next. Probably the only anime I watched the full season of. This one is like Game of Thrones meets a fantasy-esque anime world. I would give it about a 9 out of 10
A Destructive God Sits Next to Me. This was almost too weird upfront. I'm glad a stuck with it because its humor started meshing really well with myself. Ultimately, I really enjoyed this one. Read the full review here.
Up next, The God of High School. This was a modern day nostalgia trip. Gather all the best high school fighters in the world and bring them together for a tournament. This one reminds me of old school Dragon Ball Z and Yu Yu Hakusho. Read my full review here.
Goblin Slayer. A divisive anime. I enjoyed the first episode and loved Goblin Slayer the main character. The Priestess however is super bland and not compelling at all. Overall, I have not felt too much need to go watch the latest episodes. Read the full review here.
Cells at Work. As someone who wanted to go for Biology to college, this anime was a blast to watch. I do want to get back to this one eventually. Read the full review here.
I'm Standing on a Million Lives. The anime that broke the blog haha. This became our first blog post to hit 100 views. Now it has over 300 views. Read the full post here.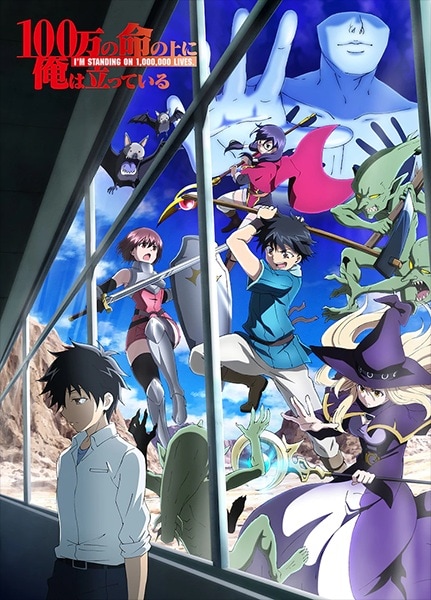 One Punch Man. One of the first mangas we reviewed on the blog. I did not like the manga too great. However, people have been requesting me to watch the anime for about 5 years. I finally took the dive and watched the first anime. It was pretty darn good. Read my full review here.
Golden Kamuy. One of those pleasant surprise animes. I had never head of this anime. I enjoyed it a lot. Read the full review here.
Jujutsu Kaisen. This anime feels like you are watching the next best thing. I really hope this anime holds up in the long run.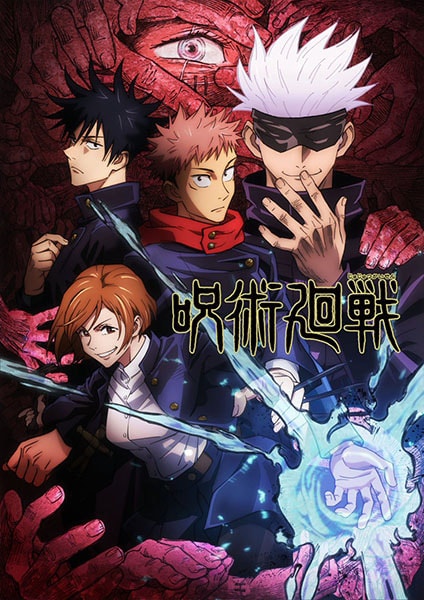 Burn the Witch. From the mind of the guy who came up with Bleach. This anime might be one of my favorites from the last round of animes. Read the full the review here.
Noblesse. I don't believe this anime was well received. There were parts of it I enjoyed a lot, though it was a strange anime for sure. Be sure to read the full review here.
Lastly, The Misfits of Demon High Academy. This anime has a strong foundation. I actually watched the dub and I got to say, the actors were pretty good. Read the full review here.

We reviewed a lot of great animes last year. A lot that I would love to watch all the way through, but there's so many good ones! Be sure to let me know what animes we should review this year.
Ah, yes. The day we've been waiting for. This review is going to have a story time attached to it following the review. I hope you guys enjoy.
One Punch Man Season 1 and 2 are both available on Hulu with sub and dub options.
One Punch Man promises to be high octane, action packed, bloody knuckle brawler of an anime. It firmly did not disappoint in that regard. It has been praised for it's animation and well that also was a knock out. In fact, the positives are just straight forwardly good. The music is good. The action is spectacular. Saitama is a lovable nut. The coloring (for a setting that is being destroyed in nearly every scene) is beautiful. The villains, despite existing for literally one punch, are still well thought out, provoking, and detailed characters. In fact, that is a luxury of the show. The villains all are good. The design of the show causes them to not be memorable or stand a chance in a fight. However, the screen time they do get, they absolutely kill it.
His fight with Mole King Dream Form and all the smaller mole people was top notch, peak anime perfection. Saitama thinks at long last he has rediscovered that spark and it is exhilarating. The prior 20 minutes are spent roughly showing how Saitama has lost that spark himself.
It is funny. The day of his origin story, life had lost all meaning to the point he was ready to die. Now, he questions if his work even makes a difference. Thus, zapping all emotion from the man. He fulfilled his dream of being a superhero and it brought no gratification.
So, yeah. You get it. I love Saitama and the art style. That is fine and dandy. What about the bad? Well, it is still the same. The show is incredibly boring. Don't get me wrong. The manga is waaaaay more boring though. The anime gets the benefit of voice acting, quick cuts, lots of color and all the moving pieces. The manga is held together by black and white pages over word bubbles and imagery that is hard to keep up with inked out. In that regard, the anime is 100% more enjoyable. Still, the show lacks depth and remains a satire of genre that probably needed a good deconstruction.
If we wanted to commentate on the ridiculous nature of these animes, this is probably as close to perfection as it gets. The over the top training leading to baldness. The over muscularly villains. However, the show hasn't really made any commentary on women in anime or the obsessive eating disorder main characters have (I'm half way surprised Saitama did not get his powers from ramen like Popeye meets Naruto.). The lack of a real rival still hinders the show, but than again, there's still a lot of show left.
I'll probably give the anime another shot before I ever buy volume 2 of the manga. Still there is no denying the shows popularity and the staying force it has. I liked enough stuff to give episode two a go soon enough. The show is just not at the top of my list though.
Score: 8 out of 10. My qualms with the show still have plenty of time to get fixed as the show goes on. In the mean time, what I liked far outweighed what I didn't. Watch this anime. You will enjoy it.
Story Time:
One Punch Man Season 1 debuted back in 2015! It was a hit right out of the gate. I personally try to read the mangas first if I am interested. Hence, why I am only on season 2 of My Hero Academia. I ran out and bought One Punch Man Volume #1 in January of 2016, about a month after season 1 wrapped up. I was soooo disappointed and bored. My friends could not believe I did not care for it. However, once they found out I had only read the manga and not watched the anime, they all said I would think differently after watching the show. Again, they are kind of right. All the problems still exist they are just less noticeable due to all the eye candy on screen. Another factor is making yourself read the several chapters as opposed to watching an action packed cartoon for 25 minutes.
In short, they are completely different animals. One Punch Man as a concept works soooo much better in anime form than in manga form. So, yes. As my scores suggest, I do enjoy the anime way more than the manga.
When I first started I shared my blog post with all my friends. Now, the blog is bit more personal and most of them no longer read it. So I doubt any of them will actually read this review. If they do, I hope the 4 year wait was worth it. Haha.