Blog Archives
The game has been an absolute blast so far. Gen 4 is, in my opinion, the best generation in the series. Admittedly, I played a lot my first day playing it. The next few play sessions I've been trying to trick my Switch into thinking it's Friday to catch a Drifloon but I am not having success with that. Again, other than that, I am loving it. The battling is fun. The Pokemons look great. And it's awesome to revisit one of favorite regions.
Have you had a chance to play either Brilliant Diamond or Shining Pearl yet? Let me know in the comment section down below! Thanks for reading and have a great day everyone!
Pokemon week rolls on with a double header. This morning we will be reacting to the Pokemon Gen 4 remakes, Brilliant Diamond and Shining Pearl.
Link to the trailer on Youtube: https://www.youtube.com/watch?v=1pDI8Scph44
Pokemon Generation 4 is arguably my favorite generation, with Platinum as possibly the best Pokemon game of all time. This remake has been a storm brewing in the background. Pokemon set a new growing standard in 2004 with the Generation 1 remakes, Fire Read and Leaf Green. This series of remakes continued with HeartGold and Soul Silver. Finally, Generation 3 got its day in the sun with OmegaRuby and AlphaSapphire. That was in 2014. That gets us to now, Generation 4. Brilliant Diamond and Shining Pearl. Needless to say, the wait has been long.
I think this game is receiving harsh criticism already. The hate is mostly directed at the art style. They went with a more Pokemon Go (Some would say even worse) art style than Pokemon Sword and Shield. Which is drawing comparison to other remakes. With that, a few things need to be broken down first.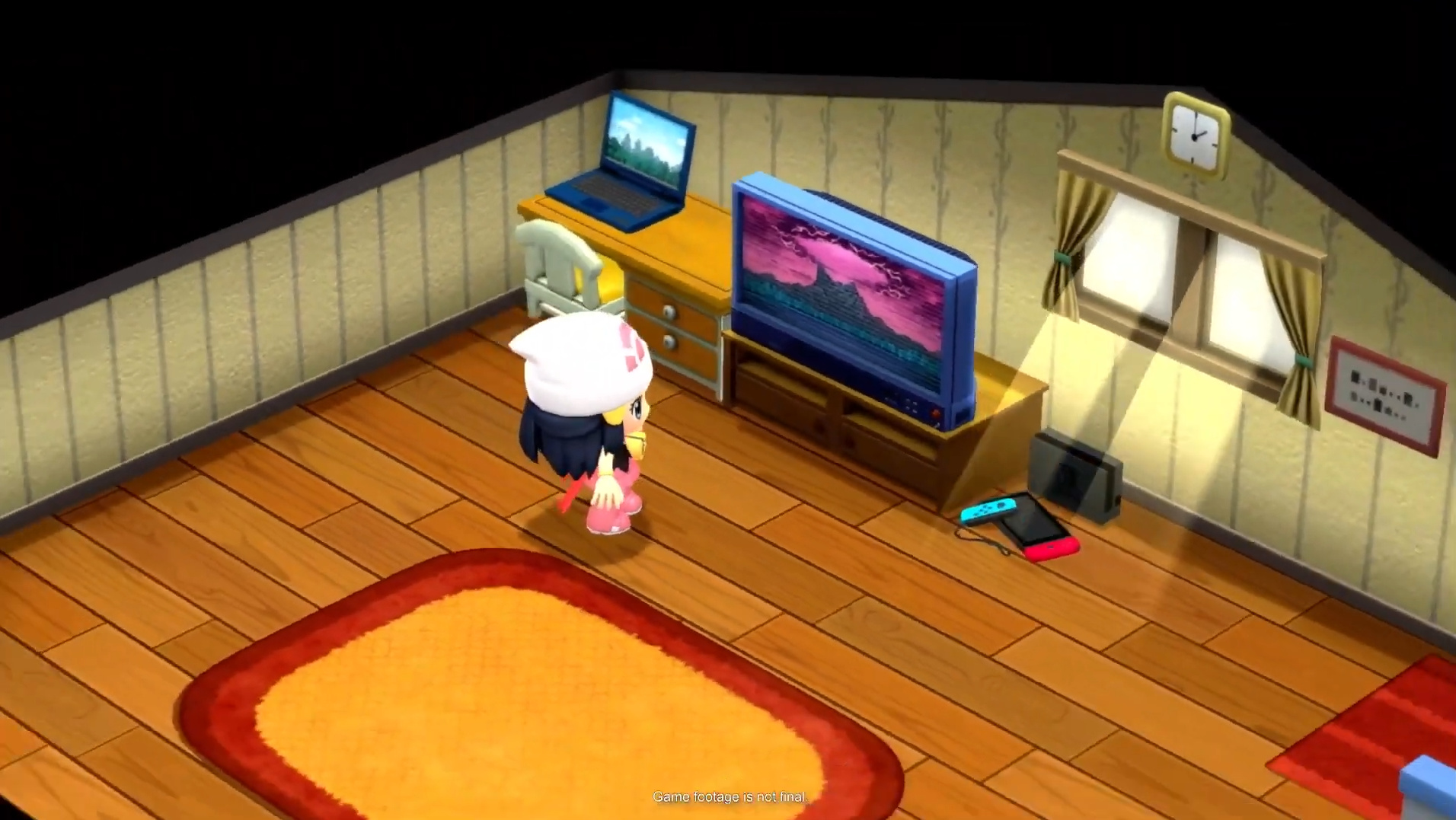 A. Nintendo Games Will Never Be Sony Games. At least not in the immediate future. What were people expecting anyway? I actually saw someone say this is bad because it does not look like the Final Fantasy 7 remakes… I'm not justifying Pokemon games still looking like DS games or how they are lagging behind the industry standard games of today. But comparing these remakes to Final Fantasy 7 is just a mistake. I think the Pokemon models look fine. I even think the characters in the battle scenes look fine. What loses me a bit is the character's faces during the overworld. It is not perfect but than again there's always the fact that…
B. Generation 4 Wasn't Amazing Because of Graphics. Generation 4 was amazing because the Pokemons were great, the villains were cool, the legendaries of the game were peak, the post game story added plenty of content, the region was fun to explore, Pokemon Wifi Battles were all the rage, the writing was solid enough for a kids RPG, they advanced the series in cool ways such as the moves being physical or special instead of just the typing. The starters were all great. Yes, even you Turtwig. So many Let's Players got their start playing these games. You could probably go on and on. Yet, as you can see, I didn't mention graphics. I think the graphics were fine but were quickly outdated by the design and sleekness or HeartGold and SoulSilver.
C. If They Capture the Feels, All is Forgiven. Pokemon cast a wide net these days- grown mean in their 30's down to kids experiencing the franchise for the first time. I think Pokemon players are jaded and complain about way too much. Like we didn't survive the Wii and the Wii U era. Eras I personally am fond of, but still. Nintendo's imagine was terrible during these times. You couldn't admit you liked Nintendo or Pokemon during these days because they were not shiny like the 360 and PS3. Of course I continued to enjoy the series, but fans started to disconnect from the series at this point. Pokemon Go and Pokemon Let's Go brought a lot of old fans and new fans and people who do not even care about Pokemon together. But they set some new trends people were afraid of. The art style, the no wild battles and the ease of the games. Gen 8 did a lot to remedy this. It changed the art style some, gave us wild battles but did not help much in the difficulty department. As a result, I've heard a lot of people question their belief in GameFreak. While the trailer did not leave a good taste in many fans mouth, if they capture the old school feels of being on a Pokemon adventure, I think all is well again. I just do not know if this will climb that insurmountable wall.
However, I've watched the Pokemon community continously fell to realize Pokemon is not Final Fantasy 7 or any other RPG. But following the harsh reviews Pokemon Sword and Shield got, combined with the long awaited expectations of Pokemon Gen 4 remakes, they cannot afford to mess this up. This was their perfect chance to get back in Player's graces. I think they will ultimately fall short to the general audience. Personally, I think it looks fine and I cannot wait to revisit one of my favorite regions. The remake does have me hyped and I am looking forward to it. It is worth noting these games are being developed by ILCA and not Gamefreak. Gamefreak is busy overseeing tonight's blog post, Pokemon Legends: Arceus.
That will do it for now. Here's to hoping the games turn out okay. I work until 9pm tonight but I am planning to blog again tonight!
Thanks for reading and have a great day.