Daily Archives:
April 26, 2021
I think this is our second manga haul. These are some of our newest pickups and I'll do some later ones that are like retroactive pick ups. So let's get right into it.
These mangas are Gantz Volume #1, No Longer Human and Smashed. No Longer Human and Smashed are both from the mind of Junji Ito, one of the most respected horror mangaka. Gantz sounds like a trip and a half. I'm just going to quote Wikipedia on this one, because, honestly, they said it best. "It tells the story of Kei Kurono and Masaru Kato, both of whom died in a train accident and become part of a semi-posthumous "game" in which they and several other recently deceased people are forced to hunt down and kill aliens armed with a handful of futuristic items, equipment, and weaponry." Like what!? This manga sounds insane. Smashed seems to be a collection of stories by Junji Ito including I Don't Want to be a Ghost, Death Row Doorbell, and Smashed.
AOI House is an original English Manga about two guys that start living in a dorm with girls who are fans of yaoi. Blade of the Immortal follows the story of Manji who kill 1,000 evil men to become mortal again. It sounds kick butt and I bet my brother would enjoy it a lot. The Promised Neverland is a book Jessica has been looking for for a while now. The story revolves around orphaned kids as they learn the truth behind their purpose. I assume there is some level of magic elements in it.
So there you have it. These books were traded in to our work so we picked them up while we could. Be on the look out for more Manga Monday reviews and hauls!
A new season of anime is upon us. The first one we will be reviewing is DON'T TOY WITH ME, MISS NAGATORO.
I'm going to be completely honest here. This anime straddles the line of cute and enjoyable to unwatchable all through out the first two episodes. The story centers almost exclusively around the two main characters: Nagatoro and Naoto Hachioji. Hachioji is an awkward introvert who mostly seeks to avoid attention from his fellow classmates. Nagatoro gets off to bullying Hachioji. Why she enjoys pestering him is still open for interpretation. Something cool the show did was it did not show any character's (except for Hachioji's) eyes until the 5 and half minute maker. Of course, Nagatoro's eyes are the ones we see.
Hachioji explains why we don't see the other students' eyes. He says "Look away, close my mind" (at the 20:06 minute marker of Episode #1). All these students have bullied him throughout his life over his mangas and drawing. So, when we are introduced to Nagatoro and we see her eyes, I assumed she was going to be nice. Boy, was I wrong.
And that's where my problems begin. She straight up bullies him. I sat through the second episode hoping the characters would become a tad bit more complex. Meh. There is a cafe scene that gives me hope the two will develop. However, for now, be prepared. Both of these characters are hard to root for.
Nagatoro is very harsh. She degrades him, mocks him, inflicts physical and mental abuse to him. I won't even go into detail over some of the stuff she does to him but most of it is sexual abuse or at least taunting him. Which is what makes it so hard to watch. It is more than teasing, it is dehumanizing in a lot of way. If Hachioji could defend himself or create a line in the sand, I feel like we might get somewhere. For now, he is stuck in this mindset of "eww, she's so mean" but also "ahhh, a cute girl". Because he has been bullied his whole life, he tolerates her behavior.
It's interesting to say the least. The animation is great. The sound effects and visual gags are highly entertaining. Some of the scenarios they find themselves in are innocent but still have high sexual undertones. These can be okay. For example, the vampire subplot was fine before she fell and groped him. She then used this as a chance to beat him down by mocking him saying that was the first time a girl touched him. Scenes start off fine and quickly cross a line. And based off of Hachioji's body language it is hard to tell if he enjoys it or is too scared or nervous to ask her to stop. And Nagatoro's outward demeanor makes it hard to gauge if she hurting him out of in
I can get the appeal of this anime. Again, it can look great and be funny. A socially awkward male lead combined with a cute and confident female do create a pretty unique working dynamic at times. Some of the teasing is entertaining. And again, the cafe scene gives hope for something deeper.
Still, as of the first two episodes this is a unique rom com that occasionally rises above mediocrity. The relationship between Nagatoro and Hachioji is different and interesting enough that'll keep checking this one out and see if it becomes a guilty pleasure or slog to get through.
Score: 6 out of 10 (For now)
Watch it on Crunchyroll now: https://www.crunchyroll.com/dont-toy-with-me-miss-nagatoro/episode-1-senpai-is-a-bit-senpai-dont-you-ever-get-angry-811065
Next up, we review the first three episodes of Odd Taxi (spoiler alert- I love that one!)
Hey guys, Humble Bundle has 4 pretty solid video game bundles going on right now.
For those of you who don't know, Humble Bundle is a pretty awesome website that sells mostly software bundles. These softwares can range from video games to editing software. Through Humble Bundle alone, I have got Sony Vegas 15, RPG Maker VX, and plenty of awesome games. So it is certainly worth looking at. My brother, who introduced me to Humble Bundle, says he stopped using once they started offering more then just games. He said they never featured game bundles anymore. Well, this week highlights why it is important to pop in every once in a while. That said, each bundle will have a priced tier. It is pay what you want to pay but there are incentives in the form of (video games in this instance) to motivate you to buy the highest tier. You determine how your money is spent, as it can be divided among the publisher, charity, and Humble Bundle themselves.
We will get started with the Spring into VR Bundle. I personally have no way of playing VR, but I might buy a tier to stash the games for later. This bundle is one of the more expensive ones. The $1 tier only has one game, Detached. The tiers then jump up $14.82. The games are as follows Star Trek: Bridge Crew, Surgeon Simulator: Experience Reality, Swords of Gurrah, and Espire 1: VR Operative. Some solid titles, but nothing that really blows me away. This isn't a good deal though because for just 18 cents more, you can get the next tier. At the $15 tier you can get Job Simulator, Sairento VR, and Borderlands 2 VR. Job Simulator looks interesting but I'm not sold on it. Sairento looks neat and Borderlands 2 is Bonderlands 2, which is to say its pretty darn good.
Verdict: If you are going to shop this Bundle, either grab the $1 or the $15 bundle. There's no sense in just getting the $14.82 bundle.
Link: https://www.humblebundle.com/games/spring-into-vr-bundle?hmb_source=&hmb_medium=product_tile&hmb_campaign=mosaic_section_1_layout_index_1_layout_type_threes_tile_index_1_c_springintovrbundle_bundle
Approximate Time Remaining to Claim Bundle: 1 Day 23 Hours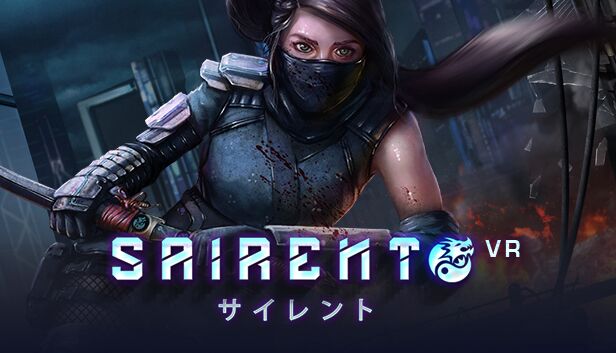 Next up, let's look at the New Couch Classics Bundle. Door Kickers: Action Squad starts off this bundle as the lone representative in the $1 dollar tier. For one dollar, this game looks solid enough, bragging about
High detail retro graphics
6 playable characters, each with unique gameplay and level up options
Unique in-game Strategic Abilities system
84 non linear levels to complete
60 weapons and gear items
20+ enemy types and 4 mission objectives
Zombie invasion mode allowing you to play the game again in a new way
Couch and Online Cooperative Multiplayer
Pulled Straight From the Humble Bundle Page
Moving up to the $8.07 tier, this bundle really picks up the heat. Ultimate Chicken Horse, Nine Parchments and 20XX is probably the best single tier so far. Nine Parchments doesn't have a description so based off the video it looks like a top down co-op RPG. Ultimate Chicken Horse is probably the game I'm most interested in all of today's bundles. It plays like a Super Mario Maker game. Someone designs over-the-top 2D platforming stages and then parties of players can attempt to navigate the thought provoking and death defying courses. 20XX looks like a recreation of the Megaman franchise with modern rogue influence game philosophy. The highest tier here is $10. Not bad. Wargroove, Lethal League and Biped come included in this tier. Wargroove looks like a solid tactical RPG but I don't really have much experience in the genre. Lethal League Blaze is a unique looking fighting game where you try to defeat each other using an anti-gravity ball. Certainly looks worth checking out if you want a different style fighting game. Lastly is Biped. Biped is a potential sleeper hit. The game is a physics based 3D Co-Op adventure game. This has a Wes & Jess stream written all over it. I will probably be picking this one up.
Verdict: Personally, I'm looking at the 8 dollar tier but Bipeds alone could easily sway me into the $10 tier. Either are a great value here.
Link: https://www.humblebundle.com/games/new-couch-classics?hmb_source=&hmb_medium=product_tile&hmb_campaign=mosaic_section_1_layout_index_1_layout_type_threes_tile_index_2_c_newcouchclassics_bundle
Approximate Time Remaining to Claim Bundle: 8 Days 23 Hours
Next up is the Lego Built to Bundle. In the $1 tier we have The Lego NINJAGO Movie Video Game. In the $9.50 tier we have Lego Worlds, Lego Marvel Super Heroes 2 Deluxe, LEGO Marvel's Avengers and LEGO Batman 2: DC Super Heroes. Lastly, in the $10 tier we have LEGO DC Super Villains Deluxe Edition and LEGO Batman 3: Beyond Gotham Premium Edition. Honestly, I have not played a single one of these LEGO games but I have played LEGO games in the past such as Lego City Undercover and the Lego Star Wars Games on PS2. This bundle is an amazing value if you like: the Lego games, any of the licensed properties such as Ninjago or Batman, or want some fun couch co-op or family fun games. I honestly don't think you can go wrong.
Verdict: If you fall into any of the "likes" above, go ahead and get the $10 bundle. The value is insane and you know what you're getting because these games are going to be the same quality throughout.
Link: https://www.humblebundle.com/games/lego-built-to-bundle?hmb_source=&hmb_medium=product_tile&hmb_campaign=mosaic_section_1_layout_index_1_layout_type_threes_tile_index_3_c_legobuilttobundle_bundle
Approximate Time Remaining to Claim Bundle: 10 Days 23 Hours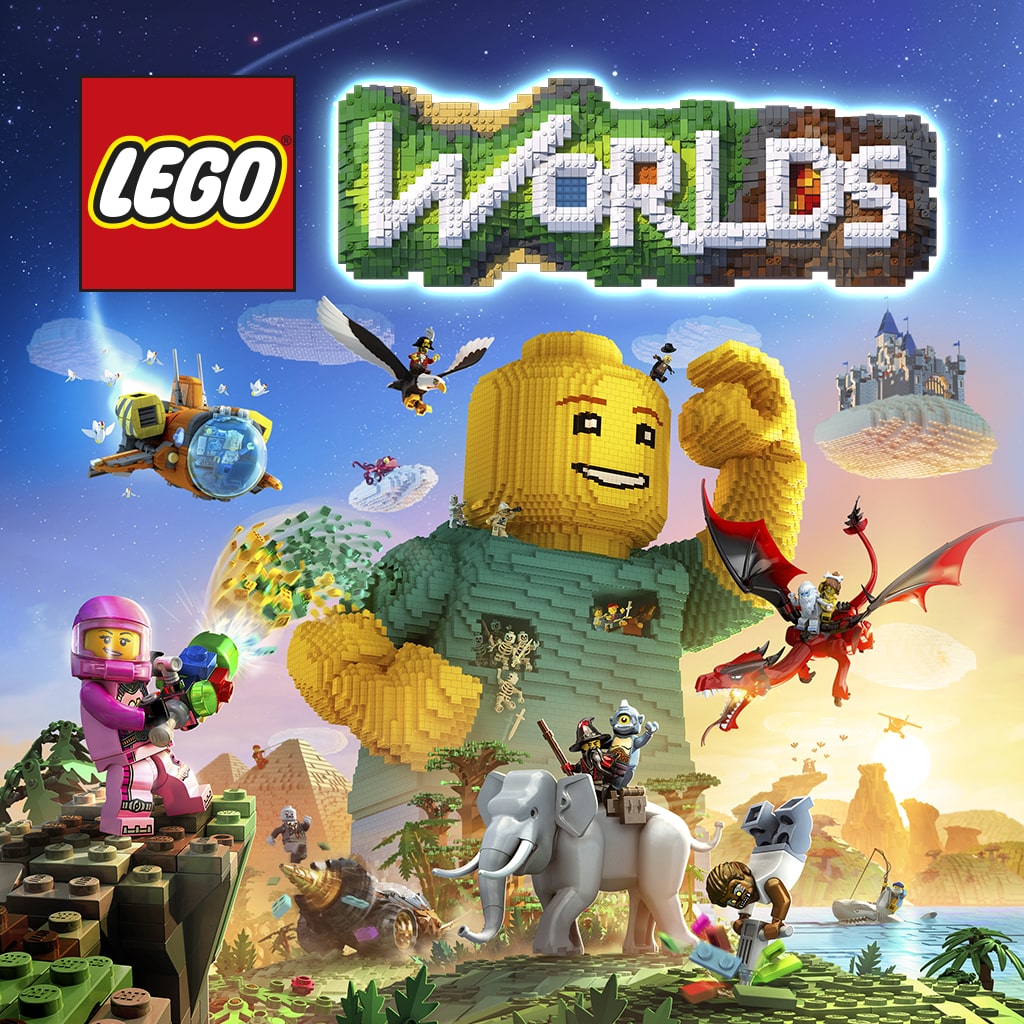 The last bundle for us to look at today is the Down to Earth Bundle. This is the bundle I was originally going to do a write up on before I noticed all 4 bundles were pretty great on their on. Like most of the previous bundles, this bundle starts off with a strong $1 tier. Figment is super interesting action adventure game set in the depths of the mind giving the game a unique level design. Yono and the Celestial Elephants is a fun looking action puzzle game. I've had my eye on it for a while now. Up next, the $11.88 tier. Personally, this tier looks a little weak to me. Abzu is probably the headliner here. It looks gorgeous. ARIDA: Backland's Awakening looks kinda budgety. Never Alone looks like it plays like Limbo. Moving up to the $14 tier.
This is such a hard tier to gauge. Beyond Blue looks great graphically but I don't know if the gameplay excites me enough. Lost Ember is a game that allows you to explore Earth by playing as any creature you come across. Sounds amazing. The last game is Summer in Mara. I remember following this game on Kickstarter. You play as a young girl exploring an island. The game will look amazing to Stardew Valley and Harvest Moon fans. As the core gameplay is tending to your island. You will have to grow crops, explore the sea, and traverse the land. Summer in Mara is the game that is tempting me the most.
Verdict: The high end games here are very genre dependent. Even though a lot of the games (ABZU, Lost Ember, and Summer in Mara) all look good, they may not be up your alley. You'll just have to check them out for you.
Link: https://www.humblebundle.com/games/earth-day-bundle?hmb_source=&hmb_medium=product_tile&hmb_campaign=mosaic_section_1_layout_index_2_layout_type_threes_tile_index_1_c_earthday_bundle
Approximate Time Remaining to Claim Bundle: 3 Days 23 Hours
So those are the games. Let me know if any of these look interesting to you and what bundles you'll be checking out.
Best Bundle for the value: Lego's $10 tier. Couch Co-Op's $10 tier. Down to Earth $1 tier.
Games to check out: Summer in Mara, Ultimate Chicken Horse, Biped, Yono and the Celestial Elephants, any of the Lego games and ABZU.
So there's just a few of my thoughts. Thank you guys for reading! Have a great day!